New Activity
The latest activity to be updated on this site is called "Words in Digits" (Write the numbers given in words as digits and vice versa.).
So far this activity has been accessed 25228 times and 5193 people have earned a Transum Trophy for completing it.
Recent News:
Machine learning unravels mysteries of atomic shapes
New research has used machine learning to find the properties of atomic pieces of geometry, in pioneering work that could drive the development of new results in mathematics. more...
Machine learning models can produce reliable results even with limited training data
Researchers have determined how to build reliable machine learning models that can understand complex equations in real-world situations while using far less training data than is normally expected. more...
Are US teenagers more likely than others to exaggerate their math abilities?
A major new study has revealed that American teenagers are more likely than any other nationality to brag about their math ability. more...
Evolution wired human brains to act like supercomputers
Scientists have confirmed that human brains are naturally wired to perform advanced calculations, much like a high-powered computer, to make sense of the world through a process known as Bayesian inference. more...
New super-fast flood model has potentially life-saving benefits
Researchers have developed a new simulation model, which can predict flooding during an ongoing disaster more quickly and accurately than currently possible. more...
What do neurons, fireflies and dancing the Nutbush have in common?
Synchronicity is all around us, but it is poorly understood. Computer scientists have now developed new tools to understand how human and natural networks fall in and out of sync. more...
Electrical noise stimulation applied to the brain could be key to boosting math learning
Exciting a brain region using electrical noise stimulation can help improve mathematical learning in those who struggle with the subject, according to a new study. more...
Latest News:
Have you read the latest Transum Newsletter or listened to the podcast?
September 2023
🎯 Divided Dartboard
🎯 Back To School
🎯 Rounding Rules
🎯 How do you say 92?
🎯 Talk Like a Pirate
🎯 Maths Joke!

September's Newsletter :: Podcasts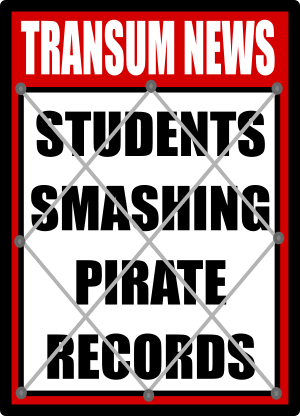 ---
August 2023
⛱️Puzzle of the Month
⛱️New Teaching Resources
⛱️Pastimes for Teachers
⛱️Twelfths Rule
⛱️Holiday Snaps
⛱️Extrapolated Joke!

August's Newsletter :: Podcasts
---
July 2023
🎂 Puzzle of the Month
🎂 Birthday Maths
🎂 Benford's Law
🎂 Doomsday Algorithm
🎂 New Online Exercises
🎂 Continuous or Discrete?
---
June 2023
➡️Puzzle of the Month
➡️Medieval Counting
➡️New Learning Resources
➡️Updated Teaching Resources
➡️GPT Maths Misconceptions
➡️Hilarious Maths Joke
---
May 2023
🌏Puzzle of the Month
🌏Advanced Starters
🌏Outdoor Maths
🌏New Resources
🌏ChatGPT commendation
🌏Exam Revision
🌏Maths Joke
---
April 2023
🥚Puzzle of the Month
🥚April Fools' prank
🥚Easter Maths collection
🥚New teaching resources
🥚Factor Tree challenges
🥚Smallest Number
April's Newsletter :: Podcasts
---
March 2023
💯 Puzzle of the Month
💯 Activities themed on 100
💯 Data is now singular
💯 New learning resources
💯 Airport security probability
💯 Trick to foil the crafty student
💯 Maths joke

March's Newsletter :: Podcasts
---