Resources for Mathematics Private Tutors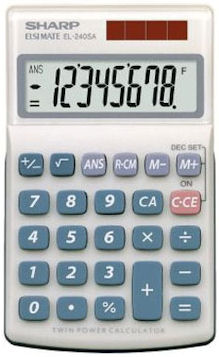 A survey conducted by a prestigious large independent school showed that the number of private tutors employed by families to help their children with Maths is more than the number of tutors for all of the other subjects put together. This area of the Transum website is designed as a resource for those people undertaking this important work.
The free resources on this website are perfect for adding variety to your tuition activities. There are self marking exercises on all the basic school mathematics concepts along with puzzles, games and investigations all designed to support a child's learning.
For online tutoring via video link see the Maths at Home suggestions for hardware, software and procedures.
Tips and Suggestions
Here are some points to consider about the sessions you conduct with your tutees.
The first and very important point is to present yourself as a professional practitioner with high standards. This begins with the smart way you dress, attention to personal hygene and being fully prepared, with activities and equipment, for each session.
Before the first session with a new tutee you will want to find out all of the relevent background information about the child and their current level of attainment in Mathematics. For older children you may wish to spend the first half an hour doing a confidence inventory (through discussion and examples, not a questionnaire that the child has to fill in while you twiddle your thumbs!). This may be based around the contents pages of the textbook they are using, an exam syllabus checklist or the National Curriculum objectives.
Performing this inventory will give you an idea of the child's strengths and weaknesses and provide ideas for topics to cover in forthcoming tutorials.
An alternative to a formal inventory is beginning with an open ended task that shows and proves the mathematical concepts the child is confident with. The following starters are examples of such open ended tasks:
The advantage of being in a one-to-one situation is that you can discuss the child's work with them as they are doing this open-ended activity. You can question and probe to see just what the child is capable of doing and you can use the opportunity to address misconcemptions and teach new ideas.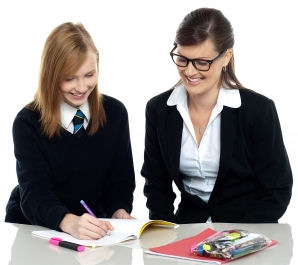 Image courtesy of photostock FreeDigitalPhotos.net
Create An Account
As a tutor you can sign up for a 12 month subscription to Transum and use the resources to better support your tutee.
Here is an 'Emergency Lesson', one-page printable for subscribed tutors. This is just one of the worksheets only available to those signed in. Subscribers also have access to answers to the Starters, exercises, exam-style questions and puzzles.
Transum Mathematics initially became popular by providing teachers with a different lesson starter activity for every day of the year. These are activities that pupils do before the main part of the lesson begins and many teachers have the starter projected onto the whiteboard as the pupils are entering the classroom so they can start thinking mathematically as soon as they sit down.
The starter may be a warm up for the main part of the lesson or it may be a chance to revise the basics of Mathematics and be unrelated to the main part of the lesson altogether. Some starters are puzzles, quizzes or investigations and are designed to capture the interest of the pupils at the very beginning of the lesson.
This huge resource of three hundred and sixty six starters is also available to tutors. The 'Starter of the Day' could be a great start to your tutotial session. They may be an introduction to the main theme of the tutorial or they may be about something unrelated. Each starter has answers lower down the webpage which you can access by creating an account and signing in to Transum Mathematics as a tutor.
Keeping Notes and Records
It is very useful to take the time to keep a record of what you plan to do in a tutorial session then after the session edit these notes to show what you actually achieved. The Class Admin facility, here on Transum, is ideal for this. Though it was initially designed for teachers to keep a record of their class lesson planning it can equally well be used for your records. Set up a new class for each of your tutees and keep your notes as lesson plans.
You can plan a tutorial just as a teacher would plan a lesson. Choose a starter, include a recap of the last tutorial session and find some suitable resources for the main learning objectives. Plan to have variety in the session so that the child remains interested and motivated. Doing exercise, playing mathematical games and working together on puzzles and investigations are all worthwhile activities.
Don't forget to end the tutorial with some kind of summing up and discussion of what will be covered next time. Will you set homework? The Transum Go Maths activities make ideal self marking tasks for which the child can earn Transum Trophies and you can see their achievements online.
Finally it is important to keep the parents informed about how the tutorials are going and what progress the child is making. This does not need to be done in a formal way each week but informal facts, anecdotes and details of progress made keep the parent in the loop and make the team of people supporting the child more effective.
Computer
Unless you plan on carrying textbooks, worksheets and past papers with you a laptop computer (or similar) is essential.
I have two computers. My old (6 years) HP laptop that I use at home now proved to be too heavy to lug around for tuition so a couple of years ago I bought a smaller Asus laptop that has proved to be extremely reliable and perfect for my needs. Here are the specs:
ASUS Notebook
Windows 10
Memory (RAM) 8 GB
Processor i7
64 bit operating system
Storage 240 GB SSD
 
I love the way the SSD speeds up the booting and file opening processes. You can find out more about SSD here.
Do you need a touch screen so that you can use your laptop like an iPad? I didn't but I can appreciate the advantages.
I also carry around a wireless mouse and a remote numeric keypad (which the students really enjoy for timetable speed practice etc.)
---
Regular Exercise
We all know that regular exercise is required to maintain a healthy body. In a similar way the brain needs regular practice doing Mathematics in order to do well in the subject. There are hundreds of online exercises here on the Transum website ranging from simple arithmetic to calculus. Tutors can work on these exercises with their tutees knowing that they are self-marking so you can get immediate feedback as to whether the answer is correct or not. You may also like to have the peace of mind the answers will provide. These are available to Tutors who create an account and sign in to Transum Mathematics.
Being Systematic
Much of Mathematics revolves around being well organised, logical and systematic. Yes, there is the knowledge of number facts, concepts and theorems that is essential but time should also be devoted to working in a systematic way. For the last thirty years teachers have been placing more emphasis on 'investigations' and a diverse range of problem solving strategies that allow the better understand the underlying principles of Mathematics as well as finding answers using common sense approaches.
Tutors can support children develop order and structure in many aspects of life but could also work together with their tutees on some of our activities that require an organised approach such as Ice Creams, Bus Stop and Logo.
Multiplication Tables
Yes, even though it is 2023 and technology is everywhere, children still need to know their times tables. So many of them leave Primary school with inadequate abilities and this problem is not addressed once the business of Secondary school takes over. Whatever their age, children need to learn well and practice the times tables from two to twelve to support the other areas of Mathematics (and life!) that they will learn about.
Transum has a 'Learn a new times table in only 5 days' page which links to activities we know work well in developing the skills, knowledge and understanding. As a tutor you can ensure that the five day plan is followed and reinforce the child's learning in this important area.
Exam preparation
There is nothing like an exam to focus attention on the learning of Mathematics. At exam time of year children need a little extra support ensuring that everything goes as well as it can so what can tutors do to support their tutees?
Firstly providing a positive, 'can do' attitude is most important.
Secondly suggesting a quiet place in the house for the child to revise is crucial, away from the temptations of the television and video games.
General help preparing for exams includes ensuring that the child has the right equipment they need for the exam including a pen (and a spare), pencil (and a spare), the correct type of calculator, a good pair of compasses, ruler, protractor and eraser.
In exams marks are still awarded for the 'working out' even if the answer is wrong. A large proportion of children are still not showing their method in a clear, ordered way and this is something tutors can help reinforce.
Finally have a look at our Exam Tips and above all don't panic!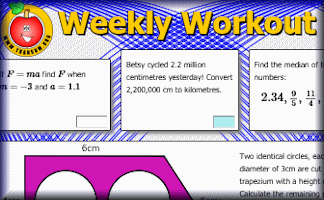 Click on the image above to go to the printable Weekly Workout mini-past-papers perfect for a tutorial session with a Year 11 student.
Summary
Tutors are encouraged to use the activities here on Transum Mathematics to support their tutees in the learning of this fascinating subject. The resources are arranged conveniently by topic so that you can quickly find what you are looking for. We also have suggestions for using iPads (or other similar devices) and laptops. To see the answers and to get an advertisement free experience create an account and sign in to Transum Mathematics.
Have Fun
It is a well worn and time honoured phrase that 'Maths is Fun'. When it is perceived by children as being fun their progress improves. We believe that Mathematics is enjoyable in its own right but have also created a number of activities that might enhance the fun!
One worthwhile activity a tutor can do is play mathematical games with their tutees. Of course choosing the right game to suit the child's ability is important but here are some of the more popular games to get you started: Fifteen, Tables Grab, Rounding Snap, TranTowers and Tran Tunnels.
To provide motivation, anticipation and continuity between tutorial sessions keep scores on this printable game score sheet.
Comments and Quotes
Sample Tutorials
If you have signed in (Transum Subscription required) you can see below a series of plans for Mathematics tutorial sessions with links to the resources used.
You are very welcome to sign up for a Transum Subscription.

Year 7 Pupil - Struggling
Year 10 Pupil - Confident

Tutorial Number 1

Sample

Sign in to see the sample tutorials

---

Tutorial Number 2

Sample

Sign in to see the sample tutorials

---

Tutorial Number 3

Sample

Sign in to see the sample tutorials

---

Tutorial Number 4

Sample

Sign in to see the sample tutorials

---

Tutorial Number 5

Sample

Sign in to see the sample tutorials

---

Tutorial Number 6

Sample

Sign in to see the sample tutorials

---

Tutorial Number 7

Sample

Sign in to see the sample tutorials

---

Tutorial Number 8

Sample

Sign in to see the sample tutorials

---

Tutorial Number 9

Sample

Sign in to see the sample tutorials

---

Tutorial Number 1

Sample

Sign in to see the sample tutorials

---

Tutorial Number 2

Sample

Sign in to see the sample tutorials

---

Tutorial Number 3

Sample

Sign in to see the sample tutorials

---

Tutorial Number 4

Sample

Sign in to see the sample tutorials

---

Tutorial Number 5

Sample

Sign in to see the sample tutorials

---

Tutorial Number 6

Sample

Sign in to see the sample tutorials

---

Tutorial Number 7

Sample

Sign in to see the sample tutorials

---

Tutorial Number 8

Sample

Sign in to see the sample tutorials

---

Tutorial Number 9

Sample

Sign in to see the sample tutorials

---