How Many Triangles?

A self marking step by step approach to calculating the number of triangles in a design.
The first few questions are about counting the number of triangles in this design: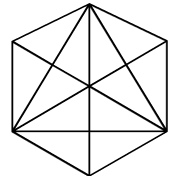 © Transum Mathematics 1997-2023
Scan the QR code below to visit the online version of this activity.
https://Transum.org/go/?Num=211
Information
Close

This self marking quiz takes you through the stages of a systematic approach to solving the 'How Many Triangles?' question.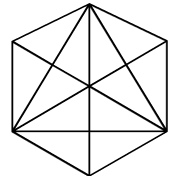 You might find it helpful to print out this page containing a number of copies of the designs so that you can colour in the triangles you find.
More Puzzles including lesson Starters, visual aids and investigations.
Answers to this exercise are available lower down this page when you are logged in to your Transum account. If you don't yet have a Transum subscription one can be very quickly set up if you are a teacher, tutor or parent.
Curriculum Reference