Mystic Rose

Investigate the properties of the famous Mystic Rose using this interactive diagram
This is a Mystic Rose. The vertices are equally spaced around the circle. You can change the number of vertices to make different Mystic Roses
Vertices:
Why is the rose mystic? You can find out by doing the investigation below.
Also below are controls for changing the colours of the lines in your Mystic Rose. Have fun!
© Transum Mathematics 1997-2023
Scan the QR code below to visit the online version of this activity.
https://Transum.org/go/?Num=476
Information
From Wilipedia:
"In the mathematical field of graph theory, a complete graph is a simple undirected graph in which every pair of distinct vertices is connected by a unique edge. Drawings of complete graphs, with their vertices placed on the points of a regular polygon, appeared in the 13th century, in the work of Ramon Llull. Such a drawing is sometimes referred to as a mystic rose."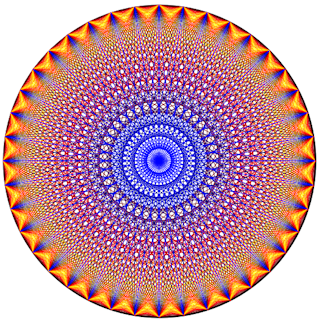 This interactive page provides a starting point for your investigation of Mystic Roses. Is there a pattern in the number of chords, regions or chord crossing points for the sequences of Roses with more and more vertices?
Close

Tip
To help you count the regions, copy the diagram into your painting program and use the flood fill tool to mark the regions when you have counted them.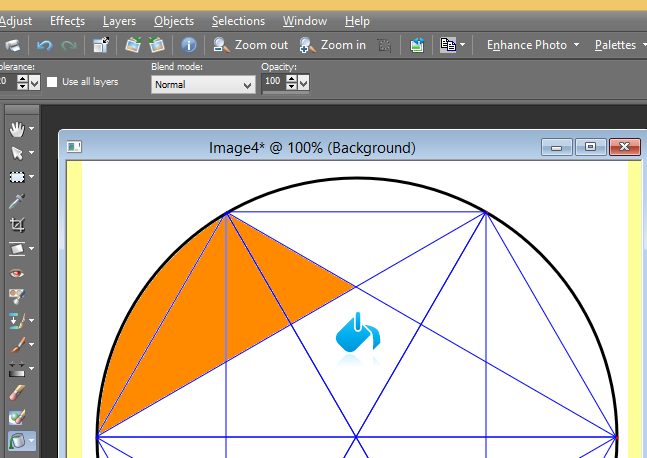 Don't wait until you have completed the table before you click on the 'Check' button. Click it often as you work through the investigation to see if you are finding the correct values.
Close