Factor Tree Puzzles

Fill in the partially completed factor trees in this collection of diagrams.
Type whole numbers greater than one into the circles to complete the factor trees. Remember that each branch of the tree will eventually end in a prime number. You can read instructions for more information about completing factor trees.
© Transum Mathematics :: This activity can be found online at:
www.transum.org/Maths/Activity/Prime/Tree_Puzzles.asp?
Example
If you are not familiar with factor trees I suggest you do the 'exercise' before attempting these puzzles. The following instructions explain how to do the exercise.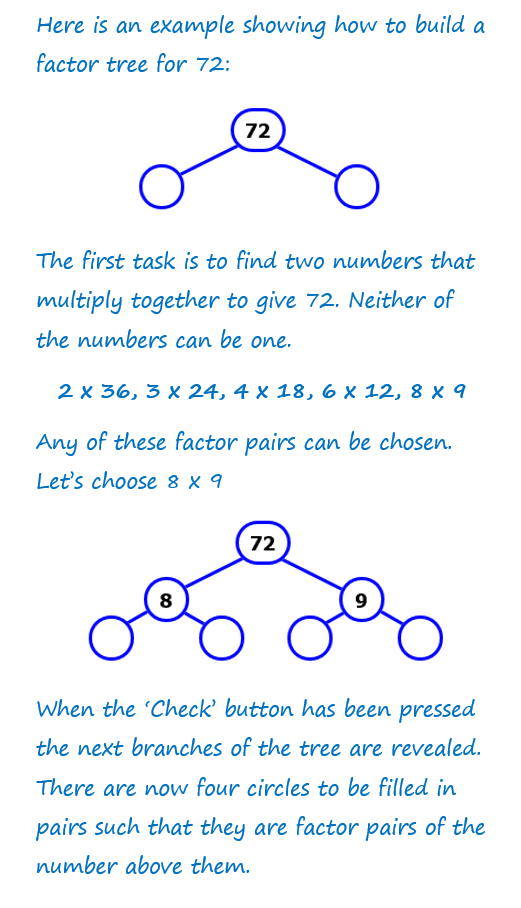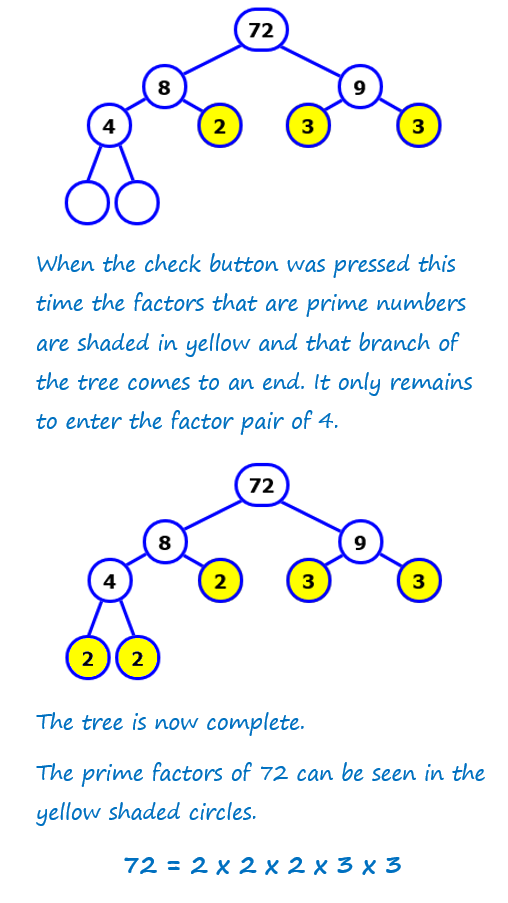 Don't wait until you have finished the exercise before you click on the 'Check' button. Click it often as you work through the questions to see if you are answering them correctly.
Close