Factor Tree Challenges

Can you determine the unique digits that will complete these factor trees?
This is Challenge 2: a challenge to find 4 unique digits.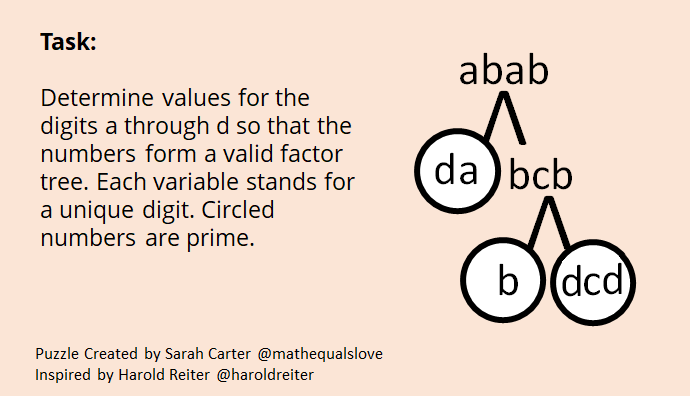 © Transum Mathematics 1997-2023
Scan the QR code below to visit the online version of this activity.
https://Transum.org/go/?Num=1050
Thanks to Sarah Carter @mathequalslove for the permission she gave on February 27, 2023 for her puzzles to be used on these pages.
Description of Levels
Close
❎
Level 1 - A challenge to find 7 unique digits
Level 2 - A challenge to find 4 unique digits
Level 3 - A challenge to find 5 unique digits
Level 4 - A challenge to find 9 unique digits
Exam Style Questions - A collection of problems in the style of GCSE or IB/A-level exam paper questions (worked solutions are available for Transum subscribers).
More on this topic including lesson Starters, visual aids, investigations and self-marking exercises.
Example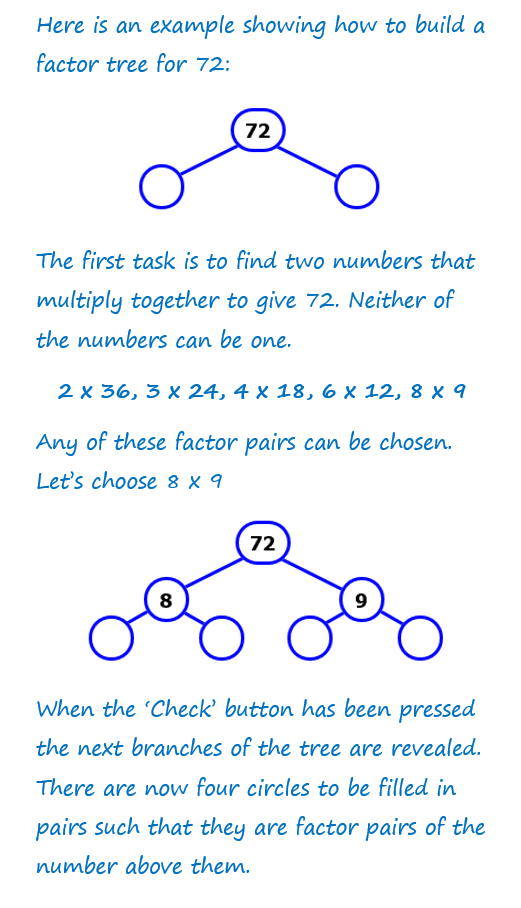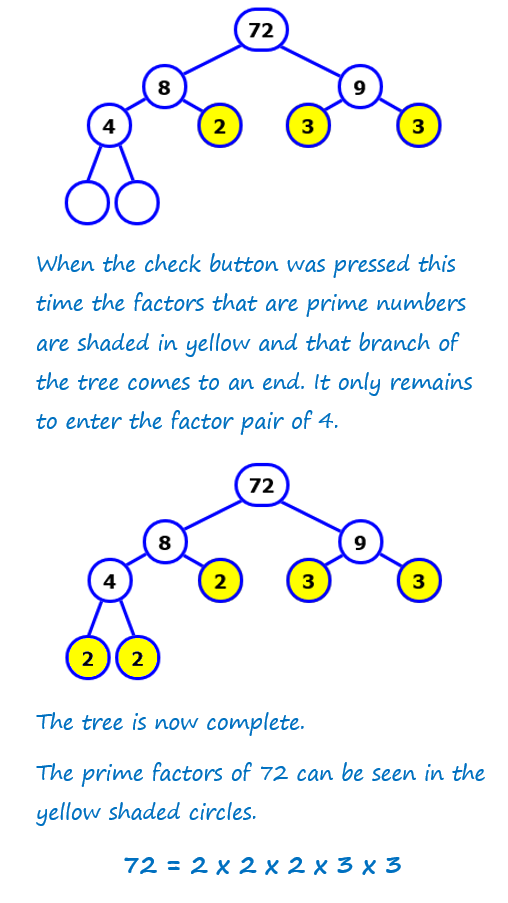 Here's a reminder of what defines a prime number:
Answers to this exercise are available lower down this page when you are logged in to your Transum account. If you don't yet have a Transum subscription one can be very quickly set up if you are a teacher, tutor or parent.
Close
❎