Arrange the given statements about real-life situations in groups to show the type of correlation they have.
Positive
None
Negative
The height of children and their ages.
The maximum daily outdoor temperature and number of ice creams sold per day by a shop.
Students' scores in Maths and Science examinations.
Students' favourite numbers and the students' weights.
The number of goals scored by football teams and the number of games they lose.
A person's age and the number of Christmas presents they receive.
The time taken for a person to drink a cup of coffee and their hand span.
The size of the largest angle of a triangle and its area.
The population of a country and its distance from London.
The value of collectable comic books and the number of them available.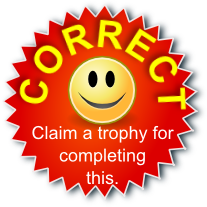 Your answer is not the same as the Transum solution. Try again!