A
Arry
Age: 22

B
Beth
Age: 13

C
Cloe
Age: 10

D
Dean
Age: 65

E
Erik
Age: 25

F
Fred
Age: 25

G
Gaga
Age: 1

H
Hils
Age: 37

I
Iris
Age: 60

J
Joan
Age: 40
Drag the letters onto the scatter graph so that each person is in the correct position according to their age and height.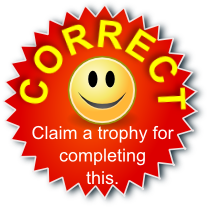 Your answer is not correct.
Clear
Check
The objective of this activity is to provide a basic introduction to the concept of a scatter graph. To complete the activity requires an understanding that each person is positioned according to two attrributes.
If you are a teacher you may also want to try the activity called Human Scatter Graphs with your class where the notion of correlation may be introduced. There is also an activity called Plotting Scatter Graphs you may find useful.
Sign up for a Transum subscription to see the answers to all of the Transum activities.