Mystery Numbers

If '7 D in a W' stands for 7 days in a week, what do you think these abbreviations stand for?
You can earn a trophy if you get at least 15 of the mystery numbers correct (word perfect)! Click the 'check' button below frequently as you work through the quiz. If you get an answer wrong you can try to correct it as many times as you like!
Here are picture clues for some of the mystery numbers.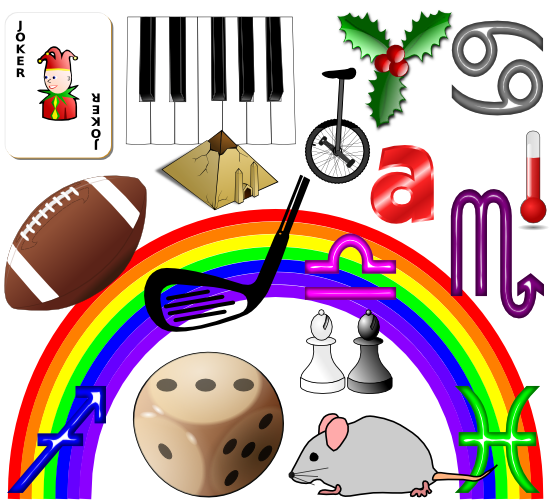 Don't wait until you have finished the exercise before you click on the 'Check' button. Click it often as you work through the questions to see if you are answering them correctly. You can double-click the 'Check' button to make it float at the bottom of your screen.
Answers to this exercise are available lower down this page when you are logged in to your Transum account. If you don't yet have a Transum subscription one can be very quickly set up if you are a teacher, tutor or parent.
Close