Arrange the numbers in the green cells to make a magic square.
The totals of each row, column and diagonal should be the same.
Congratulations that is correct!
Are there any other ways to make a magic square using these numbers?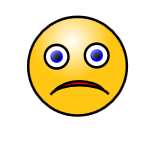 Your answer is not correct.
The totals of each row, column and diagonal should be the same. Try again.
Answers
There are eight solutions. Are they all completely different?
A magic square features in Dan Brown's The Lost Symbol. It is the Order Eight Franklin Square which was first published in 1769 by American scientist Benjamin Franklin.
---
---
Your access to the majority of the Transum resources continues to be free but you can help support the continued growth of the website by doing your Amazon shopping using the links on this page. Below is an Amazon link. As an Amazon Associate I earn a small amount from qualifying purchases which helps pay for the upkeep of this website.
Educational Technology on Amazon

---

Teacher, do your students have access to computers such as tablets, iPads or Laptops? This page was really designed for projection on a whiteboard but if you really want the students to have access to it here is a concise URL for a version of this page without the comments:

Transum.org/go/?Start=May14

However it would be better to assign one of the student interactive activities below.
Here is the URL which will take them to a multi-level version of this activity.
Here are the oldest magic squares we know of: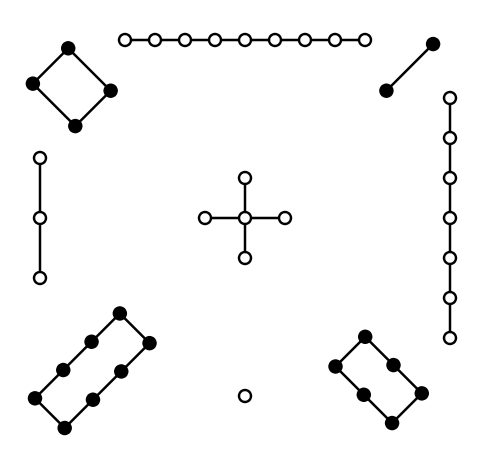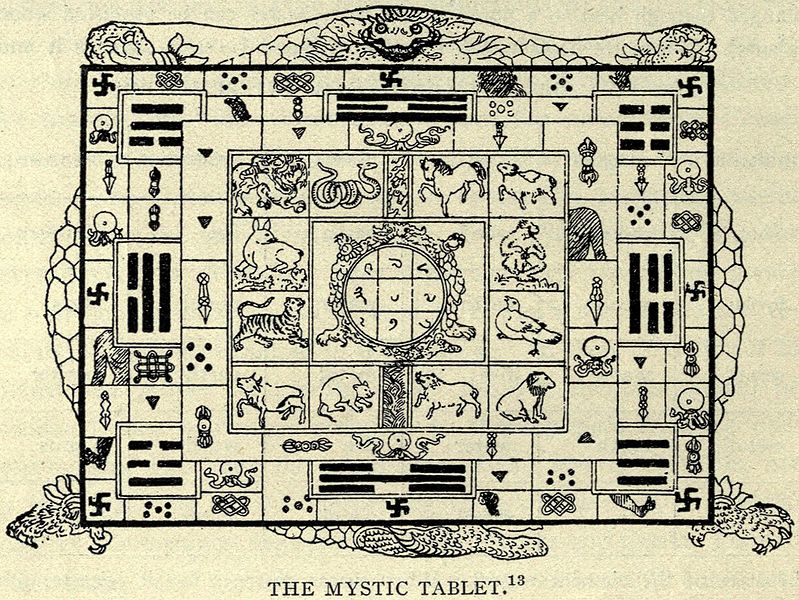 The Lo Shu square on the back of a small turtle in the centre, surrounded by the signs of the Chinese Zodiac and the Eight trigrams, all carried by a large turtle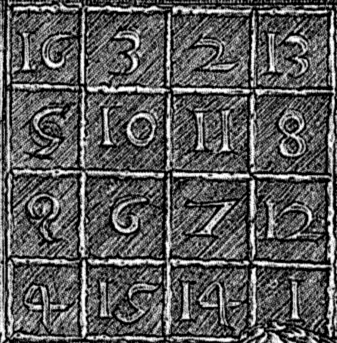 This famous 4 by 4 magic square above can be seen in the picture below. Melencolia I is an engraving by the German Renaissance master Albrecht Dürer.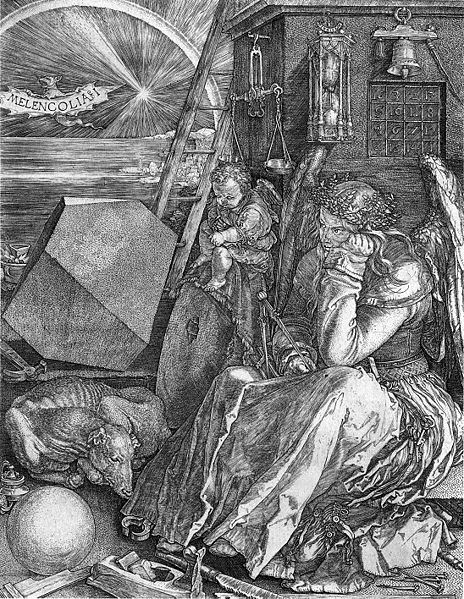 Magic Square Bridging Units from Smile Mathematics