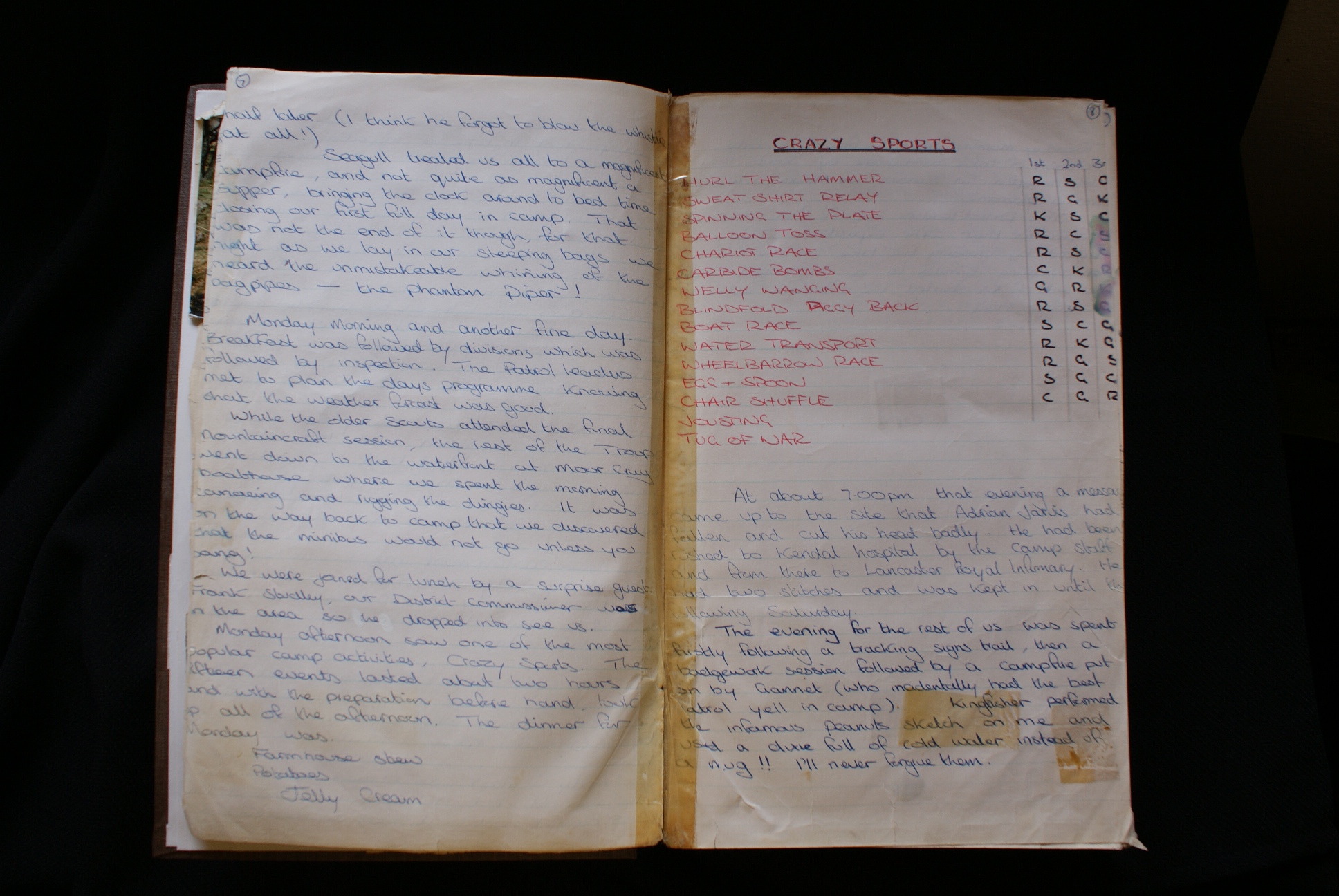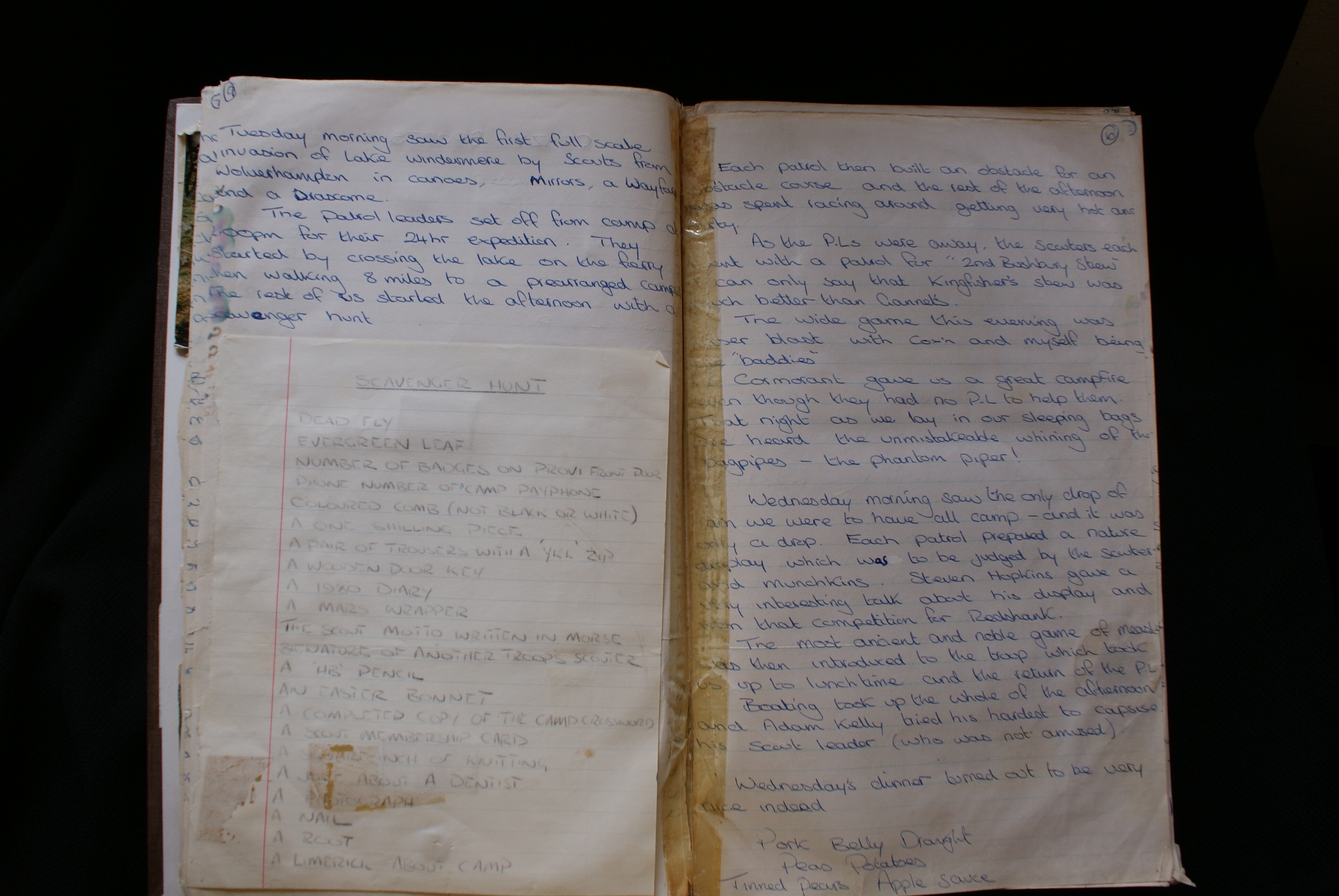 << Previous Page | Home | Next Page >>
---
Transcription
… half later. (I think he forgot to blow the whistle at all!) Seagull treated us all to a magnificent campfire, and a not quite as magnificent supper bringing the clock around to bedtime closing our first full day in camp. That was not the end of it though for that night as we lay in our sleeping bags we heard the unmistakable whining of the bagpipes - The Phantom Piper.
Monday morning and another fine Day breakfast was followed by divisions which was followed by inspection the patrol leaders met to plan the days programme knowing that the weather forecast was good.
While the older Scouts attended the final mountain craft session the rest of the Troop went down to the waterfront at Moor Cray boathouse where we spent the morning canoeing and rigging the dinghies. It was on the way back to camp that we discovered that the minibus would not go unless you sang! We were joined for lunch by a surprising guest, Frank Studley our District Commissioner was in the area so he dropped in to see us. Monday afternoon saw one of the most popular camp activities, Crazy Sports. The 15 events lasted about two hours and with the preparation beforehand took up all of the afternoon. The dinner for Monday was farmhouse stew, potatoes, jelly and cream.
At about 7pm that evening a message came up to this site that Adrian Jarvis had fallen and cut his head badly. He had been rushed to Kendal hospital by the camp staff and from there to Lancaster Royal infirmary. He had two stitches and was kept in until the following Saturday. The evening for the rest of us was spent firstly following a tracking signs trial then a badge work session followed by a campfire put on by Ganet who incidentally had the best patrol yell in camp. Kingfisher performed the infamous peanuts sketch on me and used a dixie full of cold water instead of a mug. I'll never forgive them.
If you have any comments/memories/suggestions about this page please Click here.
---
You can now search the Scribe! Unfortunately the search engine can not read the text in the the scanned images of the book but it can read the text in the transcriptions of each page. If you see a page without a transcription please help by providing one. Type in the text to the comments input form.
---