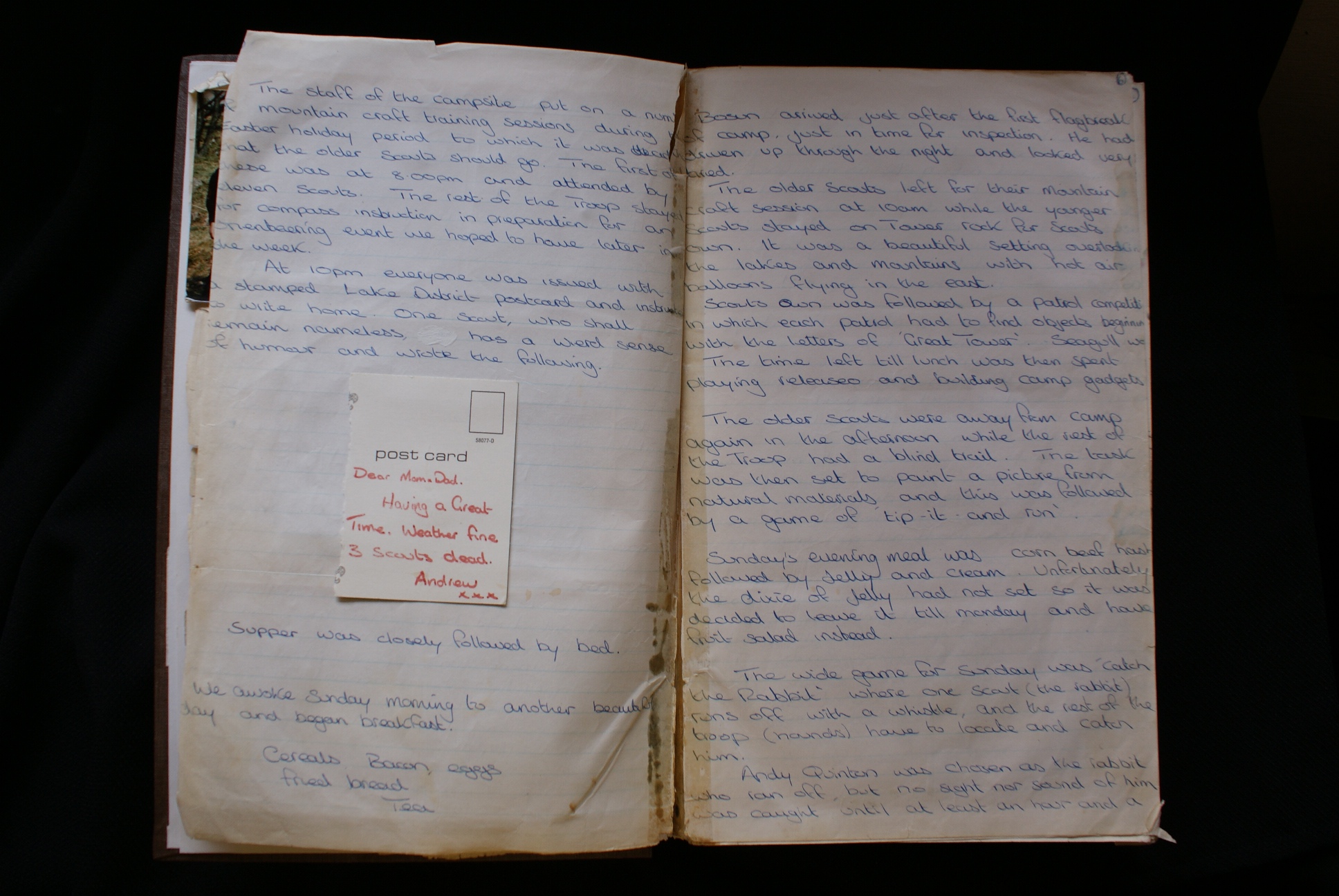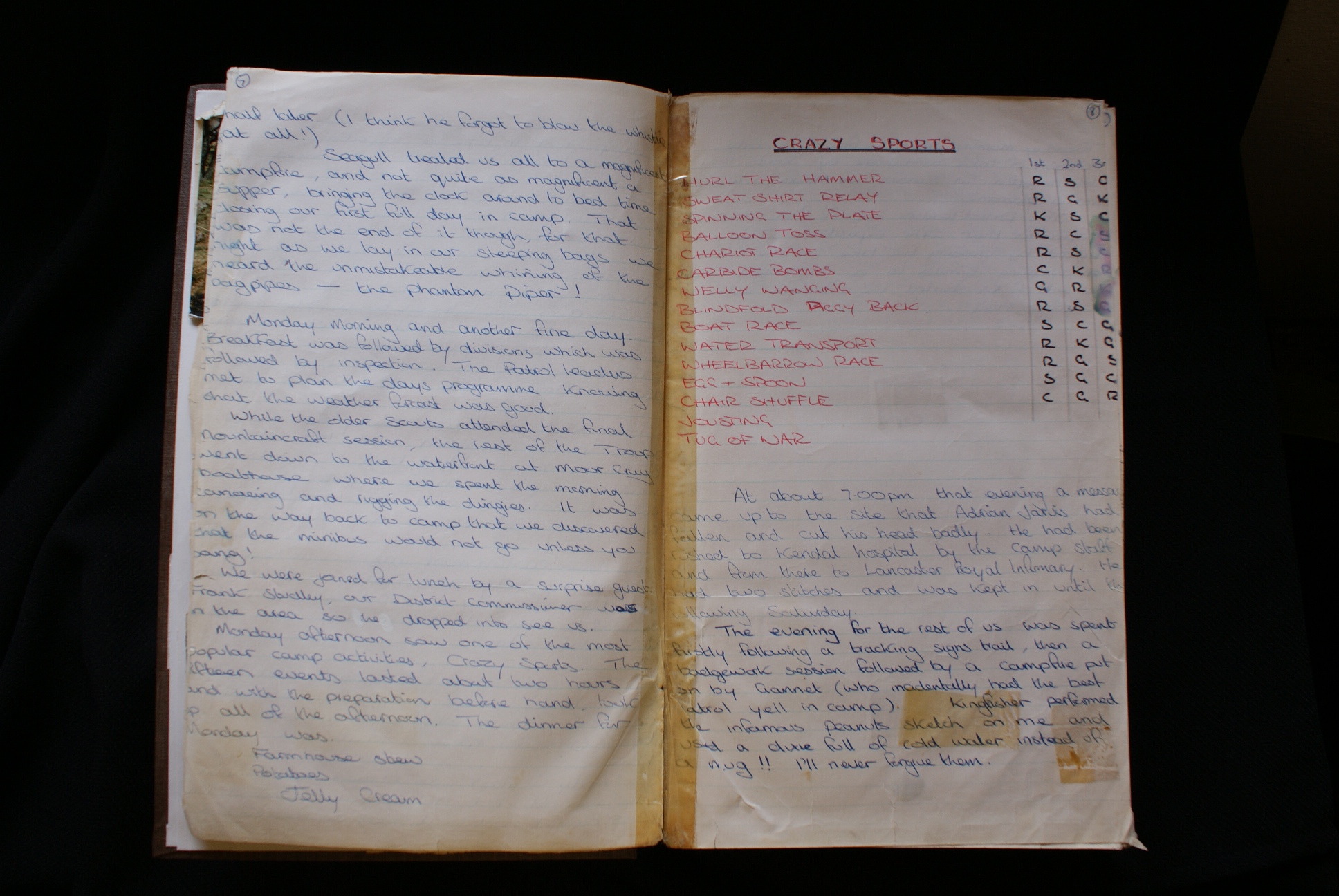 << Previous Page | Home | Next Page >>
---
Transcription
The staff of the campsite put on a number of mountain craft training sessions during the Easter holiday period to which it was decided that the older Scouts should go to. The first of these was at 8pm and attended by 11 Scouts. The rest of the Troop stayed for compass instruction in preparation for an orienteering event we hoped to have later in the week. At 10pm everyone was issued with a stamped Lake District postcard and instructed to write home. One Scout, who shall remain nameless, has a weird sense of humour and wrote the following:
Dear Mom and Dad, having a great time, weather fine, three Scouts dead, Andrew x x x
Supper was closely followed by bed. We awoke Sunday morning to another beautiful day and began breakfast: cereals, bacon, eggs, fried bread and tea.
Bosun arrived just after the first flag break of camp just in time for inspection. He had driven up through the night and looked very tired. The older Scouts left for their mountain craft session at 10am while the younger Scouts stayed on Tower Rock for Scouts Own. It was a beautiful setting overlooking the lakes and mountains with hot air balloons flying in the East. Scouts Own was followed by a patrol competition in which each patrol had to find objects beginning with the letters of 'Great Tower'. Seagull won. The time left till lunch was then spent playing releaseo and building camp gadgets.
The older Scouts were away from camp again in the afternoon while the rest of the Troop had a blind trail. The task was then sent to paint a picture from natural materials. This was followed by a game of tip-it and run. On Sunday evening meal was corned beef hash followed by jelly and cream. Unfortunately the Dixie of jelly have not set so it was decided to leave it till Monday and have fruit salad instead. The wide game for Sunday was catch the rabbit where one Scout, the rabbit, runs off with a whistle and the rest of the Troop have to locate and catch him. Andy Quinton was chosen as the rabbit who ran off but no sight nor sound of him was caught until at least an hour and a half later.
If you have any comments/memories/suggestions about this page please Click here.
---
You can now search the Scribe! Unfortunately the search engine can not read the text in the the scanned images of the book but it can read the text in the transcriptions of each page. If you see a page without a transcription please help by providing one. Type in the text to the comments input form.
---