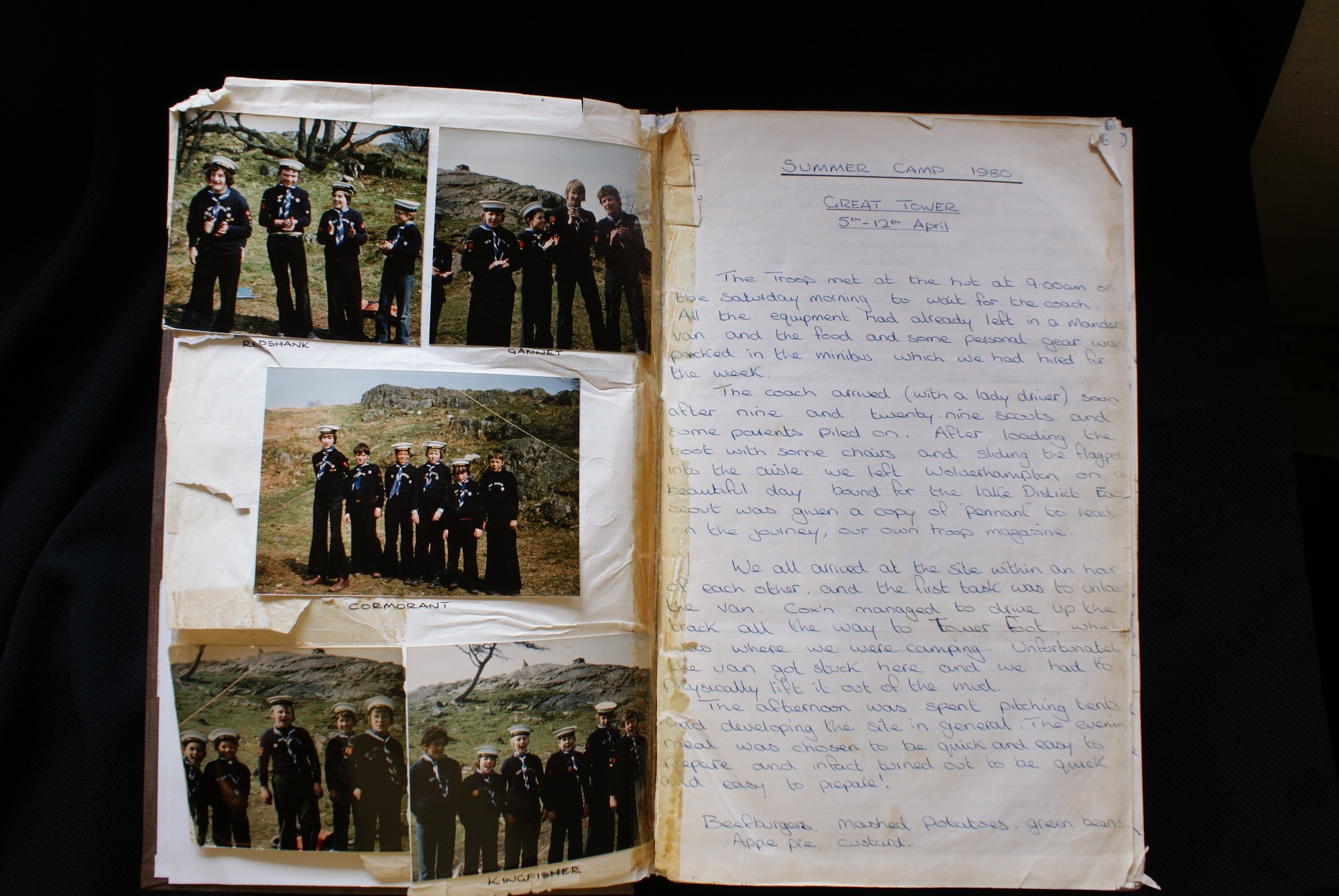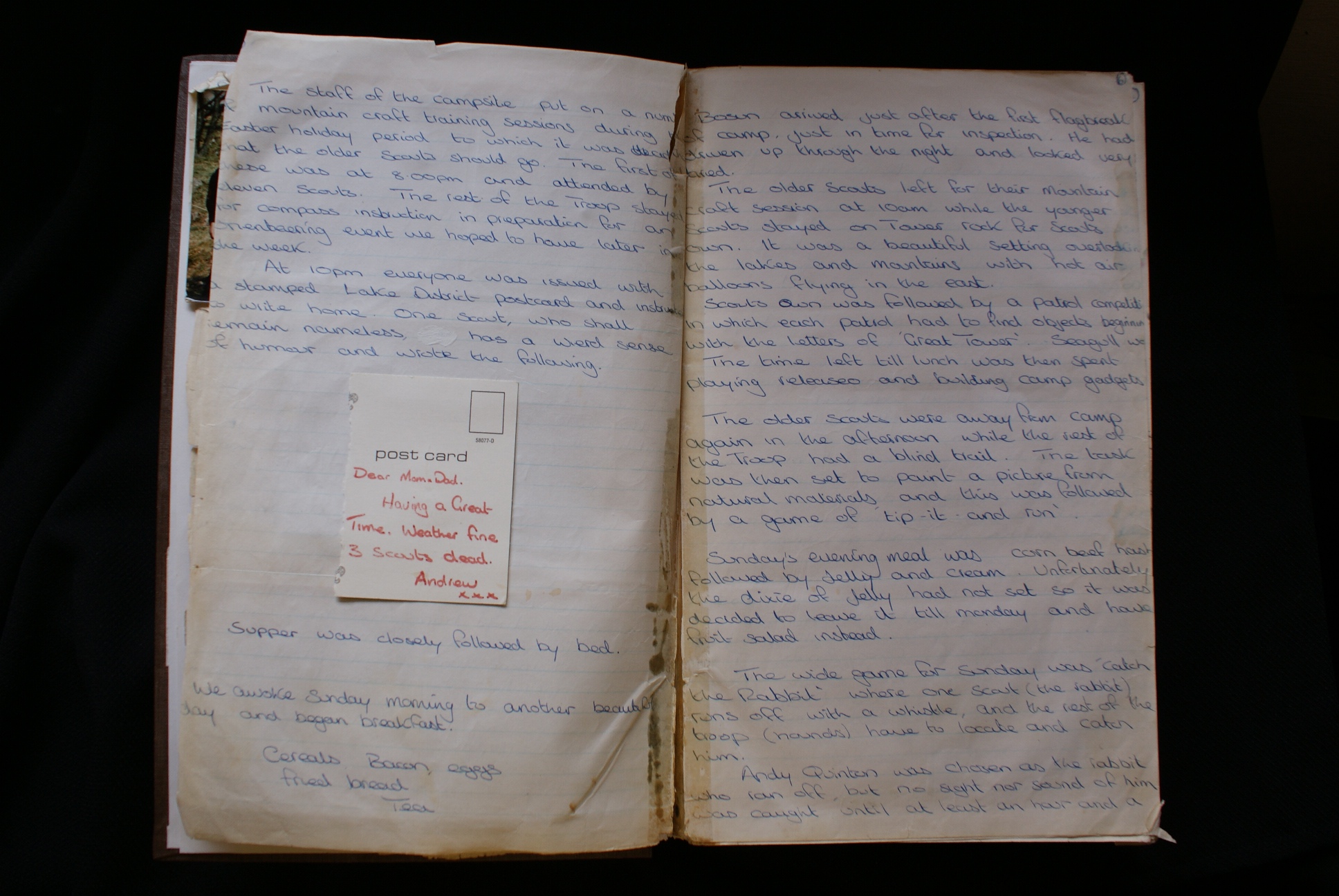 << Previous Page | Home | Next Page >>
---
Transcription
The troop met at the hut at 9am on Saturday morning to wait for the coach. All the equipment had already left in a Manders van and the food and some personal gear was packed in the minibus which we had hired for the week.

The coach arrived with a lady driver soon after nine and 29 Scouts and some parents piled on. After loading the boot with some chairs and sliding the flagpole into the aisle we left Wolverhampton on a beautiful day bound for the Lake District. Each Scout was given a copy of the Pennant to read on the journey, our own Troop magazine.

We all arrived at the site within an hour of each other and the first task was to unload the van. Cox'n manage to drive up the track all the way to Tower Foot which was where we were camping. Unfortunately the van got stuck here and we had to physically lift it out of the mud.

The afternoon was spent pitching tents and developing the site in general. The evening meal was chosen to be quick and easy to prepare and in fact turned out to be quick and easy to prepare!

beefburgers
mashed potatoes
green beans
apple pie and custard.
If you have any comments/memories/suggestions about this page please Click here.
---
You can now search the Scribe! Unfortunately the search engine can not read the text in the the scanned images of the book but it can read the text in the transcriptions of each page. If you see a page without a transcription please help by providing one. Type in the text to the comments input form.
---