Areas of Composite Shapes

Find the areas of combined shapes made up of one or more simple polygons and circles
This is level 3; Composite shapes made up of rectangles.
Find the areas of the following shapes. The diagrams are not drawn to scale.
© Transum Mathematics 1997-2023
Scan the QR code below to visit the online version of this activity.
https://Transum.org/go/?Num=367
Description of Levels
Close

Level 1 - A reminder of the area formulas for basic shapes
Level 2 - Using letters to show how the areas of composite shapes are calculated
Level 3 - Composite shapes made up of rectangles
Level 4 - Composite shapes made up of quadrilaterals, triangles and circles
Level 5 - Real life composite area questions from photographs
Level 6 - Some puzzling composite area questions designed to challenge
Area Maze - You will love these puzzles which challenge you to find the measurement missing from composite shapes.
Exam Style questions are in the style of GCSE or IB/A-level exam paper questions and worked solutions are available for Transum subscribers.
Basic Area Formulae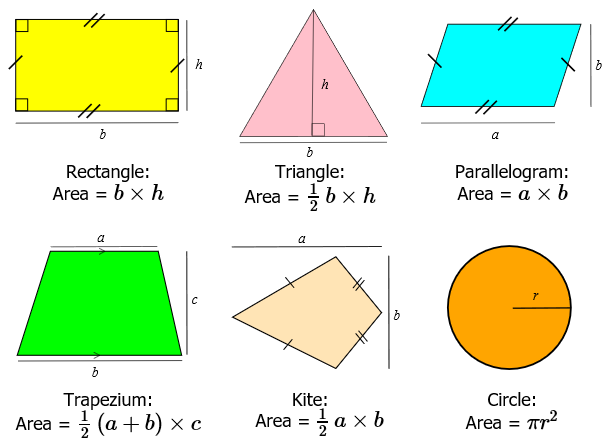 Don't wait until you have finished the exercise before you click on the 'Check' button. Click it often as you work through the questions to see if you are answering them correctly. You can double-click the 'Check' button to make it float at the bottom of your screen.
Answers to this exercise are available lower down this page when you are logged in to your Transum account. If you don't yet have a Transum subscription one can be very quickly set up if you are a teacher, tutor or parent.
Close