Instructions
Use the arrow keys on your keyboard or the buttons below to move the blue circle through the maze to the red square.
On the way use the green function boxes to change the value on the blue circle to match the total on the red square.
This is level 1 stage 1. There are 10 stages in a level altogether.
Congratulations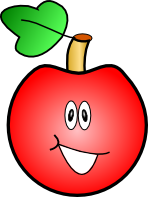 You can claim a trophy for completing level 1.










Description of Levels
Close

Find your way through the maze encountering mathematical operations in the correct order to achieve the given total
There are currently 3 levels, each containing ten challenges. You will be awarded a trophy for completing a level.
Level 1 - The four basic operations with positive numbers
Level 2 - Extending level 1 to include negative numbers
Level 3 - Including finding squares and square roots
Please contact Transum if you have any suggestions for additional levels.