Roughly how many breaths have you taken so far in your life?
How many times has your heart beaten since you were born?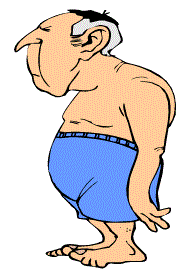 Answers
On average you will take 15 breaths a minute and your heart will beat 72 times per minute.
Here is an estimate based on your birth date:
---
Your access to the majority of the Transum resources continues to be free but you can help support the continued growth of the website by doing your Amazon shopping using the links on this page. Below is an Amazon search box and some items chosen and recommended by Transum Mathematics to get you started.

Numbers and the Making of Us

I initially heard this book described on the Grammar Girl podcast and immediately went to find out more about it. I now have it on my Christmas present wish list and am looking forward to receiving a copy (hint!).

"Caleb Everett provides a fascinating account of the development of human numeracy, from innate abilities to the complexities of agricultural and trading societies, all viewed against the general background of human cultural evolution. He successfully draws together insights from linguistics, cognitive psychology, anthropology, and archaeology in a way that is accessible to the general reader as well as to specialists." more...

---

Teacher, do your students have access to computers?
Do they have iPads or Laptops in Lessons?

Whether your students each have a TabletPC, a Surface or a Mac, this activity lends itself to eLearning (Engaged Learning).
Here a concise URL for a version of this page without the comments.
Transum.org/go/?Start=October26
Here is the URL which will take them to a related student activity.
---