My first is in starter but not "of the day"
My second is in homework but never in play
My third is in school but not in the child.
My fourth is in tame but not in the wild.
My fifth is in subtract but not in add
My sixth is in multiply while not going mad.
My last is in grass but not in the lawn
My whole is a name for a red suit not worn.
You are challenged to draw one, using only these tools,
Pencils, set squares and rulers (or rules!)
Answer
Sign in to your Transum subscription account to see the answers
---
If you liked this you could also try Polygon Riddle 1 and Polygon Riddle 2.
Your access to the majority of the Transum resources continues to be free but you can help support the continued growth of the website by doing your Amazon shopping using the links on this page. Below is an Amazon link. As an Amazon Associate I earn a small amount from qualifying purchases which helps pay for the upkeep of this website.
Educational Technology on Amazon

---

Teacher, do your students have access to computers such as tablets, iPads or Laptops? This page was really designed for projection on a whiteboard but if you really want the students to have access to it here is a concise URL for a version of this page without the comments:

Transum.org/go/?Start=November28

However it would be better to assign one of the student interactive activities below.
Here is the URL which will take them to a related student activity.
Transum.org/go/?to=Constructions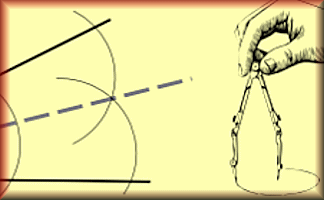 ---