Have you got change?
The other day I was asked if I could change a 50 pence piece. I had more than 50 pence in coins in my pocket but I could not make exactly 50 pence.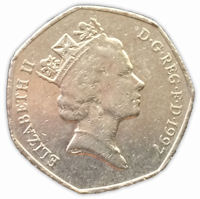 Can you find several ways this could happen?
What is the largest amount I could have had in my pocket?
[See also Take Baht]
Investigate further.....