Transformation Tetris
Develop your skills translating and rotating shapes in this fast paced classic game.
Tetris is a classic tile-matching game created by a Russian software engineer in 1984.
It has been reported that moderate play of Tetris boosts general cognitive functions such as 'critical thinking, reasoning, language and processing' and increases cerebral cortex thickness.
---
Rotations and translations are just two of the types of transformations you will learn about on the Maths GCSE course. You can learn more about this topic by doing the online exercise called Transformations.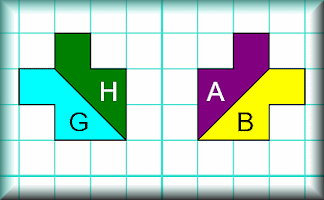 In addition you will find links to Lesson Starters, curriculum statements, activities, investigations and videos on the main Transformations Topic Page.