Drag the numbers into the blue cells to make an unmagic square.
The totals of each row, column and diagonal should all be different.
Congratulations!
Claim your trophy by clicking on the red button below.
Are there any other ways to make an unmagic square using these numbers?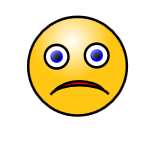 Your answer is not correct.
Not all of your totals are different. Press the Clear button and try again.