Tuesday 1st May 2018
Did you know that the 1st May is the only first day of the month in 2018 which falls on a Tuesday?
Add together the dates of all the Tuesdays in May this year.
Which day of the week has the largest sum of dates in May?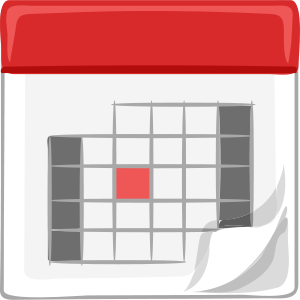 Answer
Is there a general rule that can be applied to all months? Given the number of days in the month and the day of the 1st of the month, which day will have the largest sum of dates?
---
---
Your access to the majority of the Transum resources continues to be free but you can help support the continued growth of the website by doing your Amazon shopping using the links on this page. Below is an Amazon search box and some items chosen and recommended by Transum Mathematics to get you started.

---

Teacher, do your students have access to computers?
Do they have iPads or Laptops in Lessons?

Whether your students each have a TabletPC, a Surface or a Mac, this activity lends itself to eLearning (Engaged Learning).
Here a concise URL for a version of this page without the comments.
Here is the URL which will take them to a related student activity.
---