Indices

A self marking exercise on indices including evaluating expressions and solving equations.

This is level 1: evaluating positive indices without a calculator. You will be awarded a trophy if you get at least 12 correct and you do this activity online.
Simplify the following.
© Transum Mathematics 1997-2023
Scan the QR code below to visit the online version of this activity.
https://Transum.org/go/?Num=380
Description of Levels
Close

Level 1 - Evaluating positive indices without a calculator
Level 2 - Evaluating positive indices with a calculator
Level 3 - Evaluating negative and zero indices
Level 4 - Multiplying, dividing and raising to another power
Level 5 - Evaluating indices expressed as fractions
Level 6 - Mixed questions involving integer, negative and fractional indices
Level 7 - Multiplying, dividing and raising to another power with coefficients
Level 8 - Solving simple equations involving indices
Level 9 - Solving interesting equations involving indices
Indices Challenge - Dr Tim Honeywill has come up with these challenges to test your understanding of indices and algebra.
Exam Style Questions - A collection of problems in the style of GCSE or IB/A-level exam paper questions (worked solutions are available for Transum subscribers).
Game - Find the matching pairs of indices in this interactive online game.
Laws of Indices - a drag-and-drop true/false challenge.
More Indices including lesson Starters, visual aids, investigations and self-marking exercises.
Help Video
Examples
52 = 5 x 5 = 25

53 = 5 x 5 x 5 = 125

54 = 5 x 5 x 5 x 5 = 625

51 = 5

50 = 1

5-1 = 1⁄5

5-2 = 1⁄5x5 = 0.04

5a × 5b = 5a+b

5a ÷ 5b = 5a-b

(5a)b = 5ab
Don't wait until you have finished the exercise before you click on the 'Check' button. Click it often as you work through the questions to see if you are answering them correctly. You can double-click the 'Check' button to make it float at the bottom of your screen.
Answers to this exercise are available lower down this page when you are logged in to your Transum account. If you don't yet have a Transum subscription one can be very quickly set up if you are a teacher, tutor or parent.
Typing Mathematical Notation
These exercises use MathQuill, a web formula editor designed to make typing Maths easy and beautiful. Watch the animation below to see how common mathematical notation can be created using your keyboard.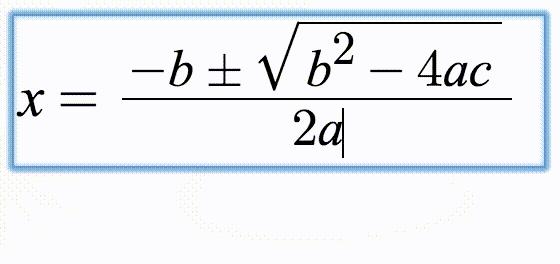 Close