This is a visual aid designed to be projected onto a whiteboard for whole class exposition. A printable version is here.
Two dice are rolled and the sum calculated. The snail with that number takes one step forwards. The first snail to the end of the race track wins. Before playing the students could be asked to predict which snail will win. Twelve students could be asked to volunteer to be the 'trainers' for each of the snails, their names can be typed into the spaces provided above.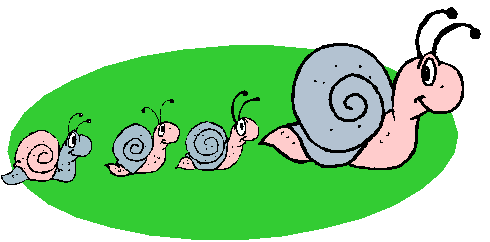 This activity could be followed by the students producing the possibility space for the sums of two dice (printable empty version).
Students could then design their own race boards and make predictions:
Turtle Race: In which dice scores are subtracted
Snake Race: In which the dices scores are multiplied
Penguin Race: In which three dice are used.
A wonderful way to follow this activity is playing Two Dice Bingo
How did you use this resource? Can you suggest how teachers could present or develop this resource?
Here is the URL which will take them to a student version of this activity.