"Can you tell me what the temperature has been at noon for the past five days?" John asked the weatherman. "I don't exactly recall," replied the weatherman, "but I do remember that the temperature was different each day, and that the product of the temperatures is 12." Assuming that the temperatures are expressed to the nearest degree, what were the five temperatures?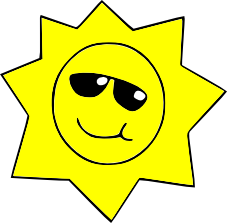 What other products of five numbers (less than 100) would have given unique solutions?
(The initial question is from Amazing Brain Teasers by Erwin Brecher)
Answer
The five different integers that multiply to give 12 are 1, -1, 2, -2 and 3.
The other products of temperatures giving unique solutions are those numbers with three prime factors of which two are the same:
18, 20, 28, 44, 45, 50, 52, 63, 68, 75, 76, 92, 98 and 99.
More Mathematics Lesson Starters
---
---
Your access to the majority of the Transum resources continues to be free but you can help support the continued growth of the website by doing your Amazon shopping using the links on this page. Below is an Amazon search box and some items chosen and recommended by Transum Mathematics to get you started.
---