You're playing football on a desert island and want to toss a coin to decide the advantage. Unfortunately, the only coin on the island is bent and is seriously biased. How can you use the biased coin to make a fair decision?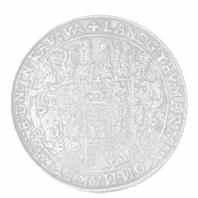 Reference: This question comes from the book "Are you smart enough to work at Google".
Answer
This question comes from the book "Are you smart enough to work at Google". It's an excellent read for anyone interested in logic puzzles and a diverse range of other topics which have been used as interview questions for prospective Google employees.
The answer to the puzzle as told by William Poundstone, the author of the book.
Firstly there is one method involving tossing the coin a large number of times to work out the value of the bias but the best answer comes from Google: "If you toss the coin twice. There are four possible outcomes: HH, HT, TH, and TT. Since the coin favours one side, the chance of HH will not equal the chance of TT. But HT and TH must be equally probable, no matter what the bias. So toss twice, after agreeing that HT means one team gets the advantage and TH means the other does. Should it come up HH or TT, ignore it and toss another two times. Repeat as necessary until you get HT or TH."
More Mathematics Lesson Starters
---
---
Your access to the majority of the Transum resources continues to be free but you can help support the continued growth of the website by doing your Amazon shopping using the links on this page. Below is an Amazon search box and some items chosen and recommended by Transum Mathematics to get you started.

Numbers and the Making of Us

I initially heard this book described on the Grammar Girl podcast and immediately went to find out more about it. I now have it on my Christmas present wish list and am looking forward to receiving a copy (hint!).

"Caleb Everett provides a fascinating account of the development of human numeracy, from innate abilities to the complexities of agricultural and trading societies, all viewed against the general background of human cultural evolution. He successfully draws together insights from linguistics, cognitive psychology, anthropology, and archaeology in a way that is accessible to the general reader as well as to specialists." more...
---