A father left 17 camels to his three sons and, according to the will, the eldest son should be given a half of all camels, the middle son one-third of all camels and the youngest son one-ninth of the camels. This is hard to do, but a wise man helped the sons: he added his own camel, the oldest son took 9 (half of 18) camels, the second son took 6 (one third of 18) camels, the third son 2 (one ninth of 18) camels and the wise man took back his own camel and everyone was happy.
Can you explain the mathematics of this nineteenth century parable?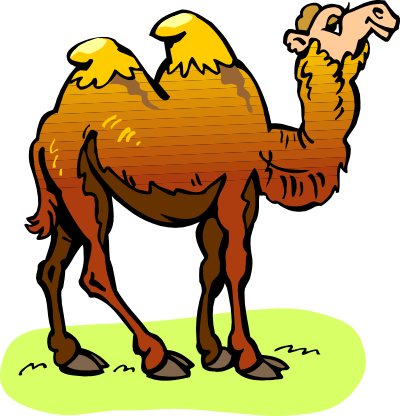 Answer
More Mathematics Lesson Starters
---
---
Your access to the majority of the Transum resources continues to be free but you can help support the continued growth of the website by doing your Amazon shopping using the links on this page. Below is an Amazon search box and some items I have chosen and recommend to get you started. As an Amazon Associate I earn a small amount from qualifying purchases which helps pay for the upkeep of this website.
---