Steps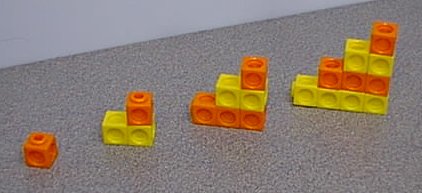 Investigate this growing sequence of steps.
How many cubes did it take to build each model?
What is the surface area of each step model?
Draw a side (2D) view of each model, what is the perimeter of each drawing?
What would be the properties of the 100th model?
[See also Cube Construction and Matchstick Patterns]
Investigate further.....