In London's Trafalgar Square a young man from Slovakia captures the interest of passers-by with puzzles he's drawn with chalk on the pavement.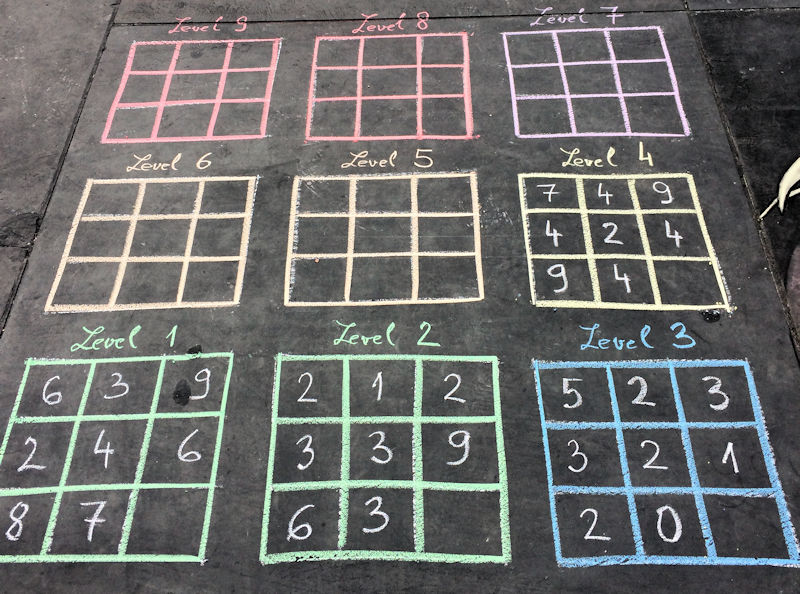 Above the puzzles were the only instructions: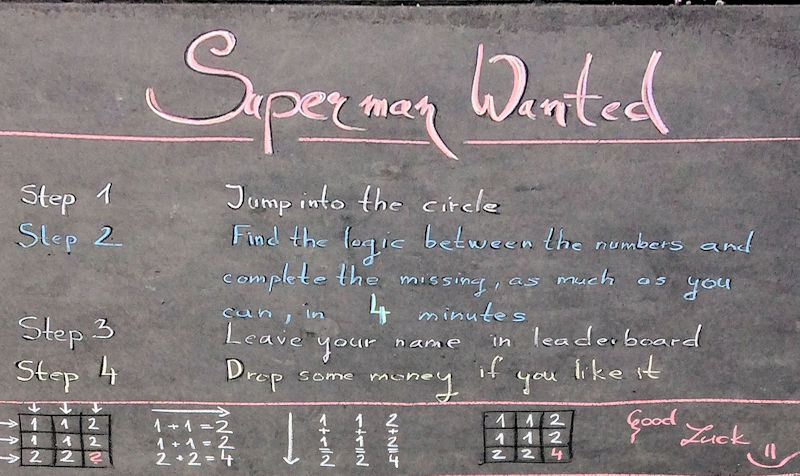 When I returned the following week all nine levels were ready for the keen puzzle solvers.
Can you explain how to find the missing number in each of the grids in the photograph above? The first few levels are quite easy but then it gets difficult. The answers are available lower down this page for subscribers (except the answer to level 8 which I'm still trying to figure out).
There are some easier 'Trafalgar Square' grids below for you to complete. They contain fixed rules but randomly-generated numbers. You can see how well you are doing by clicking the check button as often as you like as you work through the levels. If you get a level wrong try again:
Do you have any comments about this exercise? Can you do level 8 in the third photograph on this page? Do you enjoy working on the puzzles on the Transum website? Please let me know by entering a comment here.
Update
The creators of the Trafalgar Square puzzles have made contact and kindly provided the photographs below: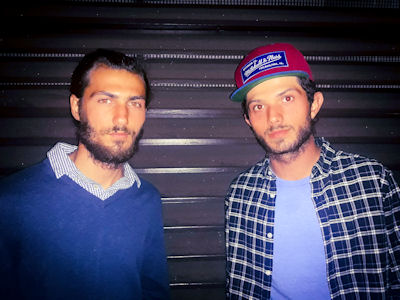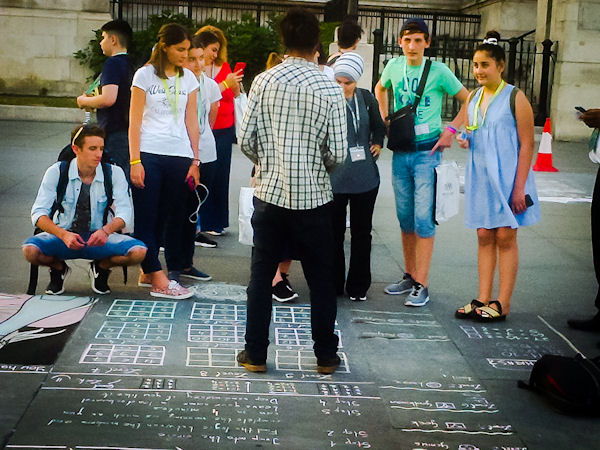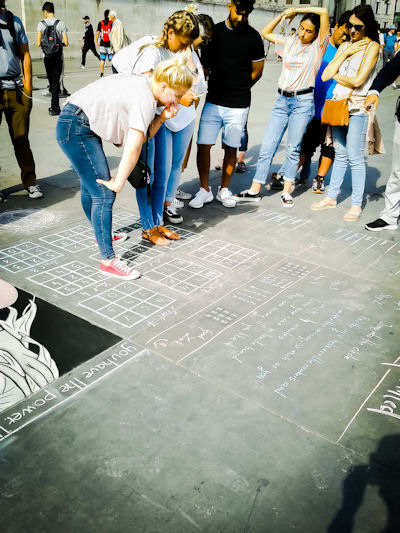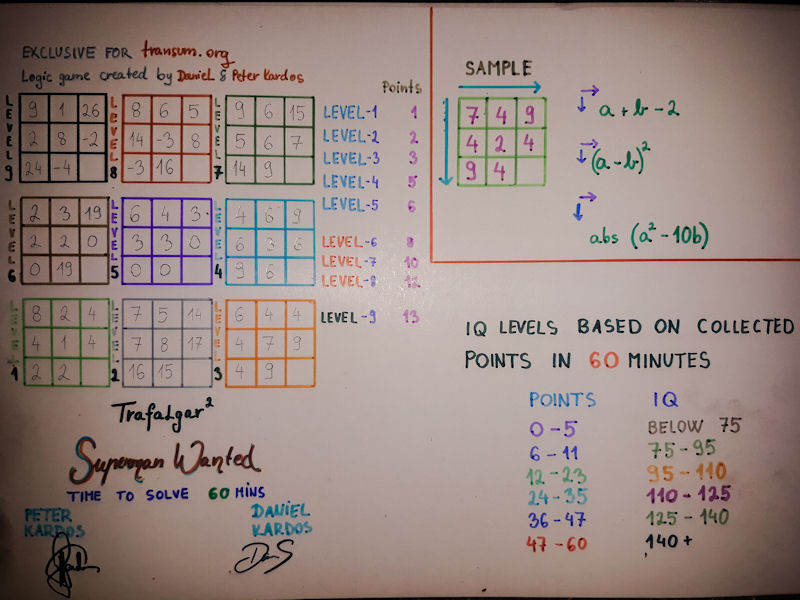 © Transum Mathematics 1997-2023
Scan the QR code below to visit the online version of this activity.
https://Transum.org/go/?Num=765
Description of Levels
Close

Exam Style questions are in the style of GCSE or IB/A-level exam paper questions (worked solutions are available for Transum subscribers).
More on this topic including lesson Starters, visual aids, investigations and self-marking exercises.
Example
You may also want to use a calculator to check your working. See Calculator Workout skill ##.
Don't wait until you have finished the exercise before you click on the 'Check' button. Click it often as you work through the questions to see if you are answering them correctly. You can double-click the 'Check' button to make it float at the bottom of your screen.
Answers to this exercise are available lower down this page when you are logged in to your Transum account. If you don't yet have a Transum subscription one can be very quickly set up if you are a teacher, tutor or parent.
Close