An even better setup is to use to remote keypads, one for each player or team.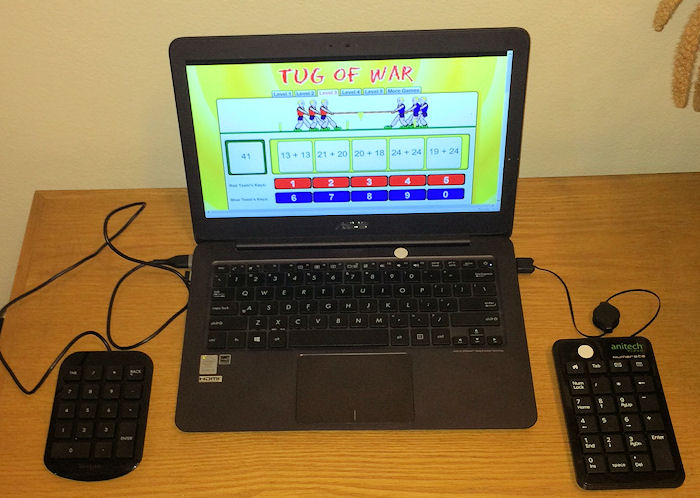 If the use of the number keys is causing confusion (for versions of this game requiring numeric answers) letters can be used instead. The red team would use the keyboard keys Q to T while the blue team wouls use Y to P. Use the button below to change the display to show letters.
---
The answer is provided when you are signed in to your Transum subscription account. If you do not yet have an account and you are a teacher, tutor or parent you can apply for one here.
A Transum subscription also gives you access to the 'Class Admin' student management system, downloadable worksheets many more teaching resources and opens up ad-free access to the Transum website for you and your pupils.
Here are some other Pairs games for you to enjoy
More Activities
If you enjoyed doing this activity you might like to try some of the activities on the Games topic page.