Common Trig Ratios :: Degrees

Finding the exact values of sine, cosine and tangent of special angles.
Give the exact value for the following trig ratios. Use the / symbol to show a fraction and the root button to insert the square root sign. For example sin 45° = 1/√2
© Transum Mathematics 1997-2023
Scan the QR code below to visit the online version of this activity.
https://Transum.org/go/?Num=543
Description of Levels
Close

Surds - Make sure you understand what surds are before starting the levels below.
Level 1 - Find exact trig values for special angles up to and including ninety degrees
Level 2 - Find the indicated lengths by solving trigonometric questions with exact solutions
Level 3 - Mixed questions on exact trig values of special angles up to and including ninety degrees
Level 4 - Find exact trig values for angles between ninety and three hundred and sixty degrees
Level 5 - Solving trigonometric equations with given domains
Radians - A similar set of exercises worked in radians.
If Then - Find one trig ratio if given another from the same triangle.
Exam Style Questions - A collection of problems in the style of GCSE or IB/A-level exam paper questions (worked solutions are available for Transum subscribers).
More Trigonometry including visual aids, investigations and self-marking exercises.
Reminder Video
Helpful Diagrams

---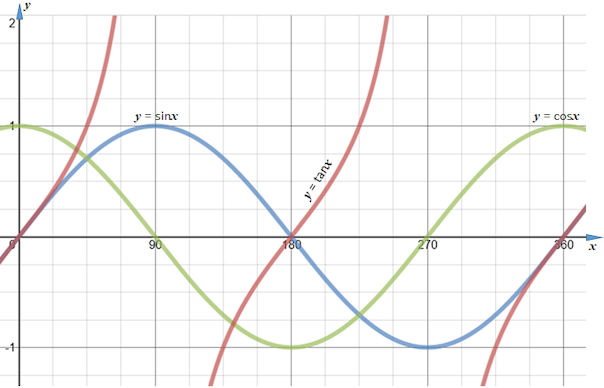 ---
Don't wait until you have finished the exercise before you click on the 'Check' button. Click it often as you work through the questions to see if you are answering them correctly. You can double-click the 'Check' button to make it float at the bottom of your screen.
Answers to this exercise are available lower down this page when you are logged in to your Transum account. If you don't yet have a Transum subscription one can be very quickly set up if you are a teacher, tutor or parent.
Close