Choose 4 keys on your calculator key pad that are positioned in the four corners of a rectangle. Use these keys to type in a 4-digit number going round your rectangle either clockwise or anticlockwise. Eg. 3146
Check that your 4-digit number is a multiple of eleven.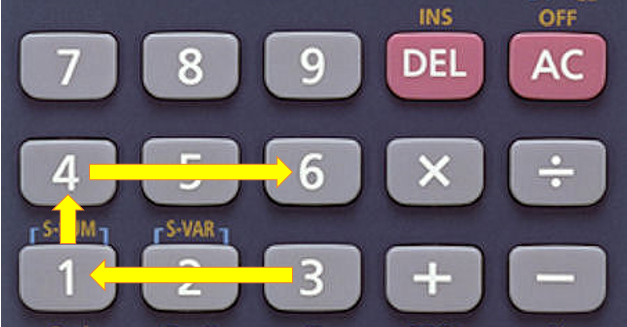 Can you prove that all 4-digit numbers formed this way are multiples of 11?
Is this strange result also true for numbers formed from keys on the corners of a parallelogram?
Note 1: The rectangles referred to above have horizontal or vertical sides.
Note 2: A divisibility test for eleven is to consider the alternating digit sum of the number. If this is divisible by eleven then the original number is also divisible by eleven. For example, if a four digit number has digits a, b, c and d then the alternating digit sum is a - b + c - d.