March 14th is π Day.
The third month and the 14th day
relates to 3.14 which is π to three
significant figures.
Today's challenge is to memorise π to as many digits as you can before it fades completely.
3.141592653589793238462643383279
502884197169399375105820
974944592307816406286
208998628034825
3421170679
...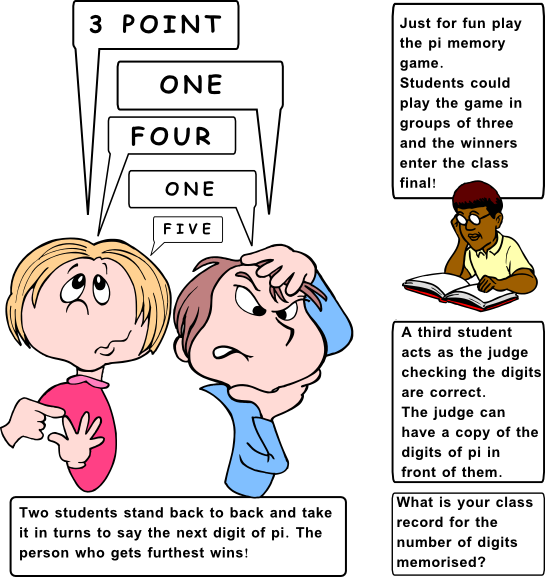 Though it is not necessary for students to memorise pi these days it is important that they are familiar with it and can use a rough approximation of it to estimate answers to questions. This exercise certainly helps students become familiar with pi but also uses pi as an arbitrary subject of this memory challenge.
Incidently, in the days when memorising pi was important people devised mnemonics such as "How I wish I could calculate pi" where the number of letters in each word represent the first seven digits of pi. Do you know any other mnemonics for remembering pi? Please let us know.

---

Teacher, do your students have access to computers?
Do they have iPads or Laptops in Lessons?

Whether your students each have a TabletPC, a Surface or a Mac, this activity lends itself to eLearning (Engaged Learning).
Here a concise URL for a version of this page without the comments.
Here is the URL which will take them to a related student activity.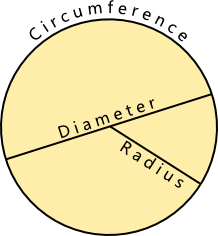 ---
How does the circumference of a glass compare to the height of the glass? You'll be surprised when you find out.
---
---
---