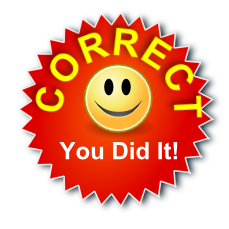 68 can be reduced to 1 by using only the number four key and any of the operation keys.
For example:
68 - 4 = 64
64 ÷ 4 = 16
16 ÷ 4 = 4
4 ÷ 4 = 1

How many other numbers can be reduced to 1 using only the four key and any of the operation keys?
Answers
It is possible to reduce any number to one using any calculator key.
---
---
Casio Classwiz Calculator

There is currently a lot of talk about this new calculator being the best in its price range for use in the Maths classroom. The new ClassWiz features a high-resolution display making it easier to view numerical formulas and symbols but it isn't a graphical calculator as such (it has the capacity to draw graphs on your smart phone or tablet, via a scannable QR code and an app).

As well as basic spreadsheet mode and an equation solving feature you also get the ability to solve quadratic, cubic or quartic polynomial inequalities and the answer is given just as it should be written down, using the correct inequality symbols!

This calculator has a high-performance processor and twice the memory of previous models ensuring speedy operation and superior computational power.more...

---

Teacher, do your students have access to computers?
Do they have iPads or Laptops in Lessons?

Whether your students each have a TabletPC, a Surface or a Mac, this activity lends itself to eLearning (Engaged Learning).
Here a concise URL for a version of this page without the comments.
Here is the URL which will take them to a related student activity.
---
And now for something completely different.
The 15th March is referred to as the 'ides of March' in a Shakespeare play. The date was notorious as the date of the assassination of Julius Caesar in 44 BC. The death of Caesar made the Ides of March a turning point in Roman history.
You can find more about the word ides in the comments of the Roman Numerals Starter.