FREE mathematical activities, puzzles, problems, visual aids, investigations and lots more.
Enter Transum Maths to see how teaching and learning this fascinating subject can be fun.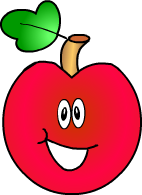 ---
Transum.org [also at transum.info and transum.com] developed as an eclectic mix of free webware. It featured online activities to help you with Mathematics as well as original Thai recipes and Thai Flash Phrase. It contained a handy currency converter in addition to a members only area but as it grew larger it was clear that the Maths pages were the most popular so this main page has been redesigned to reflect that.
Before you go any further please refer to our Privacy Policy.
Please enter the site by clicking on the apple picture above and let us know if you have any comments. You can also read the latest Press Release.
Contact Us: