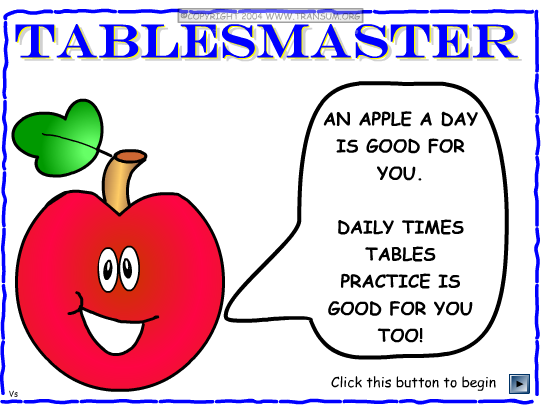 Tablesmaster is a great way to practise your times tables. Play it every day to
help improve your numeracy skills, mathematical proficiency and mental strength.
This program is intended for upper Secondary/High school pupils/students for regular
practice of those so important tables long after they have learned when they
were younger. More Times Table practice activities can be found on our Times Tables page.