PAPER
CONSTRUCTION

This activity needs a good supply of recycled paper and scissors for each person.
Toast Rack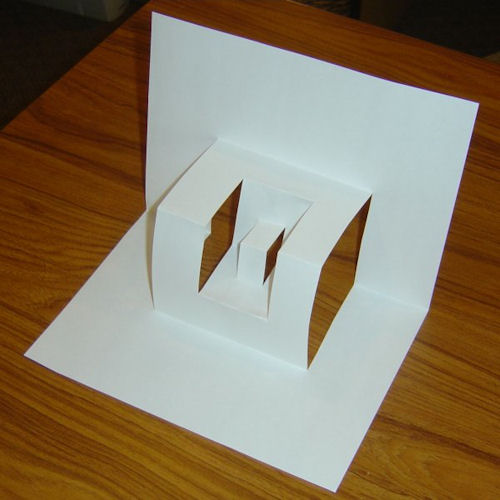 Can you make the free standing model above using only scissors and paper?
Olympic Podium
Using a similar method as was used for the toast rack above, can you construct an Olympic winners' podium?
Paper Pentagon
Dodecahedral Calendar
Use the net provided here to construct a dodecahedron with this year's calendar printed on for your desk.