The Twelve Days of Christmas
How many gifts did my true love send to me altogether?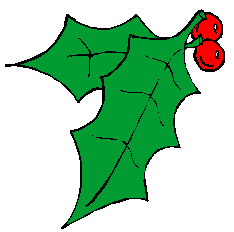 First verse:
On the first day of Christmas,
my true love sent to me
A partridge in a pear tree.
Last verse
On the twelfth day of Christmas,
my true love sent to me
Twelve lords a-leaping,
Eleven ladies dancing,
Ten pipers piping,
Nine drummers drumming,
Eight maids a-milking,
Seven swans a-swimming,
Six geese a-laying,
Five golden rings,
Four calling birds,
Three French hens,
Two turtle doves,
And a partridge in a pear tree!
There are 12 verses altogether.

Answer
12 lords-a-leaping,
22 ladies dancing,
30 pipers piping,
36 drummers drumming,
40 maids a-milking,
42 swans a-swimming,
42 geese a-laying,
40 golden rings,
36 calling birds,
30 French hens,
22 turtle doves,
12 partridges in pear trees
Total: 364
You can get a little help arriving at the answer by clicking on the play button below:

[Audio excerpt from Natalie Cole's version of the Twelve Days of Christmas]

---

Teacher, do your students have access to computers?
Do they have iPads or Laptops in Lessons?

Whether your students each have a TabletPC, a Surface or a Mac, this activity lends itself to eLearning (Engaged Learning).
Here a concise URL for a version of this page without the comments.
Transum.org/go/?Start=December12
Here is the URL which will take
them to a student version of this activity.