Missing Pound
A Maths Starter of The Day
Three people enjoy a meal at a Thai restaurant. The waiter brings the bill for £30 so each person pays £10.
Later the chef realises that the bill should have only been £25 so she sends the waiter back to the table with £5. The waiter was not very good at Maths and could not figure out how to divide the £5 so he gave each person a £1 and kept £2 for himself.
So....the three people have paid £9 each for the meal.
9x3=27

The waiter kept £2
27+2 = £29

What happened to the other pound? Does this make sense?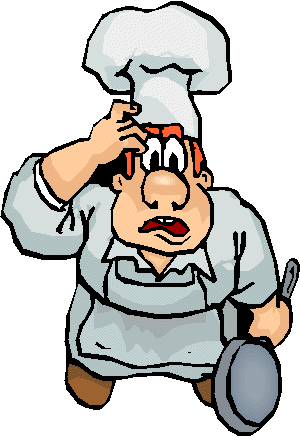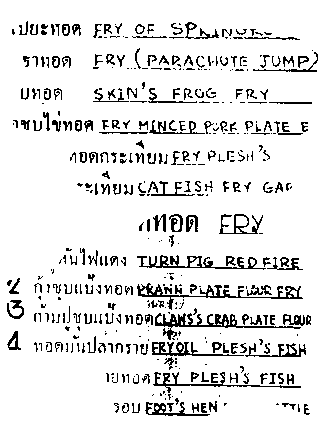 Topics: Starter | Arithmetic | Money | Problem Solving | Puzzles
How did you use this starter? Can you suggest how teachers could present or develop this resource? Do you have any comments? It is always useful to receive feedback and helps make this free resource even more useful for Maths teachers anywhere in the world.
Click here to enter your comments.
If you don't have the time to provide feedback we'd really appreciate it if you could give this page a score! We are constantly improving and adding to these starters so it would be really helpful to know which ones are most useful. Simply click on a button below:
Excellent, I would like to see more like this
Good, achieved the results I required
Satisfactory
Didn't really capture the interest of the students
Not for me! I wouldn't use this type of activity.

This starter has scored a mean of 4.0 out of 5 based on 117 votes.
---
Answers
Can you explain where the missing pound went?
Please let us know.
Click here to send us your theories.
---

Teacher, do your students have access to computers?
Do they have Laptops in Lessons or iPads?

Whether your students each have a TabletPC, a Surface or a Mac, this activity lends itself to eLearning (Engaged Learning).
Here is the URL for a concise version of this page without comments or answers.
Here is the URL which will take them to a related activity.
Here is a similar puzzle from Thailand: "You borrow money from your Dad (500 baht) and your Mom (500 baht) to buy a phone that costs 970 baht. You then you have 30 baht change from the shop so you return 10 baht to Dad and 10 baht to Mom and you keep 10 baht yourself. But 490 + 490 = 980 and the 10 baht that you keep totals 990 baht. Where is the missing 10 baht?"
---