Surjit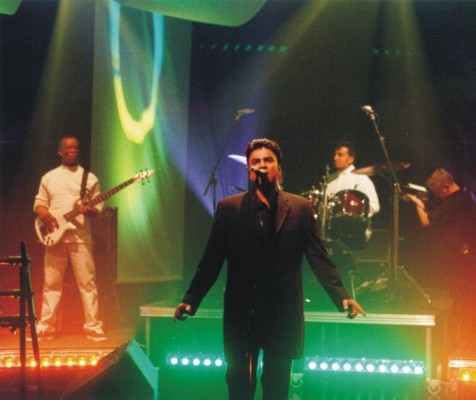 Lead singer: SURJIT SAHOTA
Surj was born in 1969... The man with the magnificent voice.
At home Surj likes to relax while he is listening to music or watching his favourite game, football. When his son is older he wants him to play for Manchester United. Surjit is a full time musician always looking for new ideas and influences. Surj's favourite artists are Mariah Carey and Bon Jovi though he likes to listen to a wide range of music including, dance, reggae, rock and classical. When asked "which female artist would you most like to sing with?!, Surjit suggested Lata or Tina Turner (Steamy Windows). He was also asked which song he most likes singing at the moment and the answer was Dang Ditha.
How would you fancy cooking a meal for Surjit? Well you'll need to make it non-veggie because Surjit certainly likes his meat. He likes Asian food, especially that cooked by his wife.
"Music in the soul can be heard by the universe"