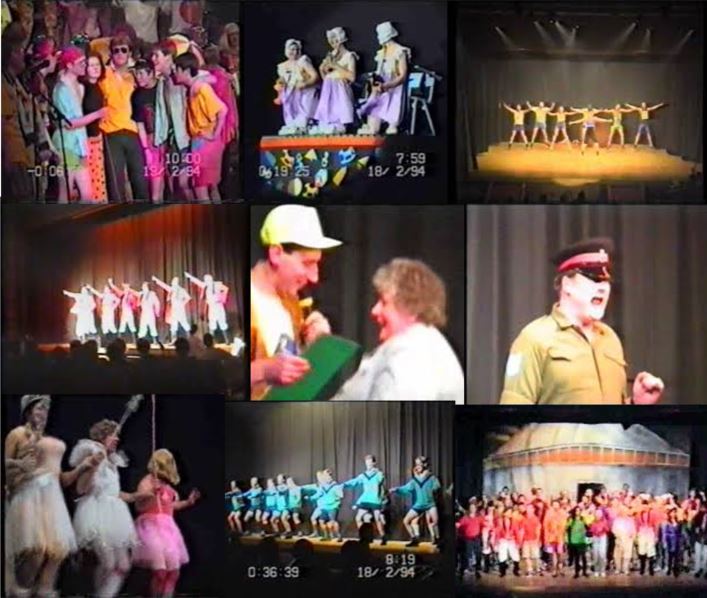 Firecrackers
Firecrackers
WEST MERCIA SCOUTS
Loading...
Memorabilia
Do you have any items connected to the shows? It would be great if you could sent a photograph. There's not much here at the moment but hoping to get a large collection of items ready for the fiftieth anniversary.
Take The Gunge Original Script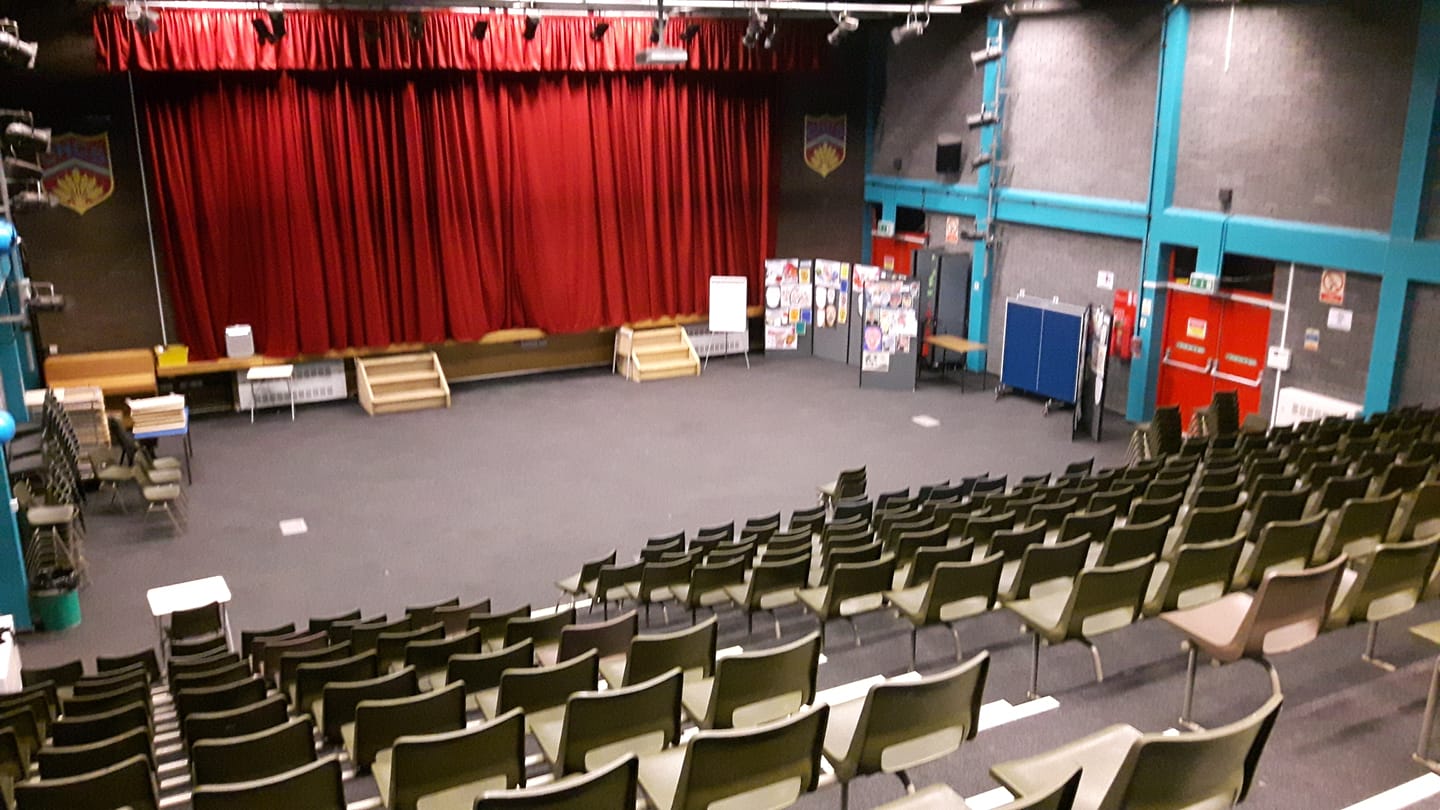 A more recent view of Colton Hills Theatre. Credit: Richard Powell.
FIRECRACKERS
Firecrackers was the name given to a variety show produced by West Mercia Scout County to raise money for the Goodwill Children's' Village in South India. The show was so successful in raising money that it a sequel was produced two years later called Firecrackers 2.
Finally in February 1996, Firecrackers 3 raised more money and involved more people but was sadly to be the last of the trilogy.
The Firecrackers shows were produced by John Payton, Nick Cripps and myself. They were performed at the Colton Hills school Theatre. You will be able to find out more about the shows by clicking the links on the left.
This web site was created one nostalgic evening having watched a Firecrackers video and having drunk a bottle of wine. It is far from complete but welcomes any information from Firecrackers cast members wherever they may be now and whatever they may be doing. Please log in to add any information you can remember about that time in our history.
The spirit lives on
John Tranter
21st May 2006
Update :: May 2021
It was thirty years ago that serious planning for the first Firecrackers show began. It has taken that long for me to get round to upload the videos to YouTube but I have completed that task this week. Previously the videos were on these pages in a Flash format but as technology advanced Flash fell out of favour and a number of people let me know that they were no longer working. I had been hesitating because I knew that many of the videos contain commercial music tracks (Thriller for example) and YouTube would block them. Now the rules have changed and the copyrighted materials are allowed but the publisher reserves the right to run adverts on them. Who'd have thought that Firecrackers would have commercial breaks?
After the long, monotonous task of uploading and classifying all of the videos I received an email from You Tube saying that some of the videos contained material that is banned in some countries. The dodgy material in question is 'Like a Virgin', 'Da Ya Think I'm Sexy?' and 'The Best'. So on behalf of all the cast and crew I would like to apologise to the Firecrackers fans in Cuba, Iran, North Korea, Syria who will be unable to enjoy those magic moments caught on camera by the wonderful Jo Hughes (thanks again Jo).
Finally, as it has been thirty years, it would be so nice to hear from you if you were part of the show. What are you doing and where are you now? Please get in touch (I'm on Gmail, you'll be able to guess my email address) or click the Admin link on the left and enter some information on your very own Firecrackers page.
John Tranter
28th May 2021
Subscribe
To get special offers and VIP treatment: