Gwittyo Tom Yam Gung:
Spicy Lemon Shrimp Soup with Noodles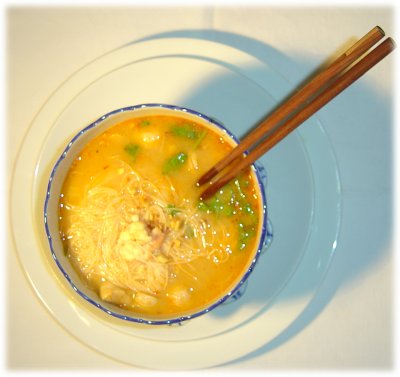 Ingredients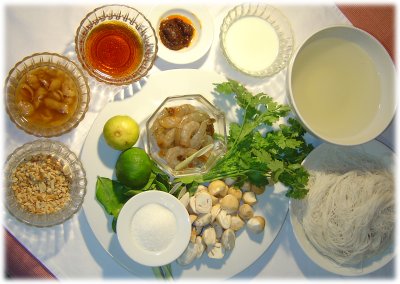 Method
Bring the stock to the boil and add mushrooms, tamarind juice, fish sauce, sugar, lemon grass, the leaves, shrimp, chili paste
After about 3 minutes add the milk and turn off the heat
Add 1 tbsp lemon juice then prepare the noodles
Bring some water to the boil in a large wok. Add the noodles until they soften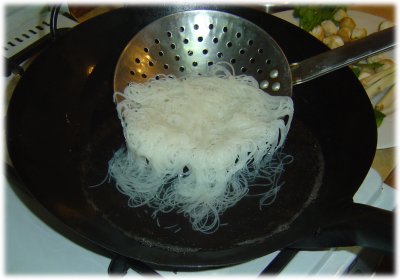 Drain the noodles
Add the tom yam gung to the noodles and serve immediately. Garnish with crushed peanuts.