Massaman Gai
Chicken and Potato Curry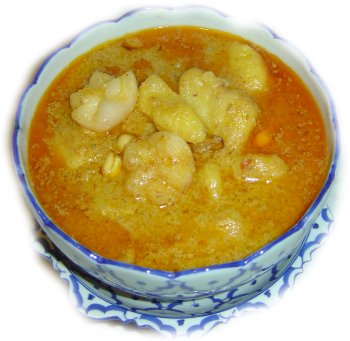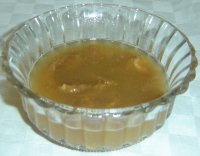 Squeeze the tamarinds in half a cup of warm water to make a flavoured juice.
Skin the chicken then cut pieces in half
Peel potatoes then cut into small pieces
Put two tablespoon of chili paste into a saucepan and stir in a quarter of a cup of the coconut milk. Stir over a low heat so that the paste begins to for a couple of minutes.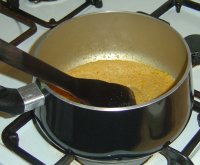 Add two more cups of coconut milk. Leave over a medium heat until it nearly comes to the boil then add the chicken pieces.
Add the potatoes then cover the saucepan as it simmers for several minutes until the chicken is tender. Stir occasionally adding more coconut milk to taste.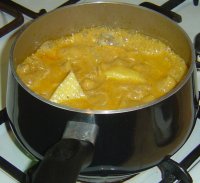 6:55 After 20 minutes add the crushed chicken stock half cube, 2 tablespoon of palm sugar, 2½ tablespoon of tamarind juice and peanuts and stir well while still over a medium heat.
After 5 minutes add the onions (cut in half) and a pinch of salt.
Alow to simmer for another 5 minutes then serve with rice