Cow Pad Gung
Fried Rice with Shrimp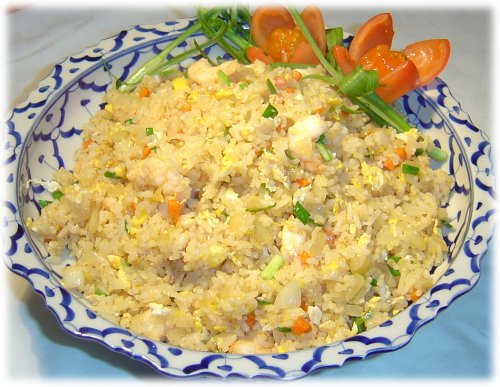 Ingredients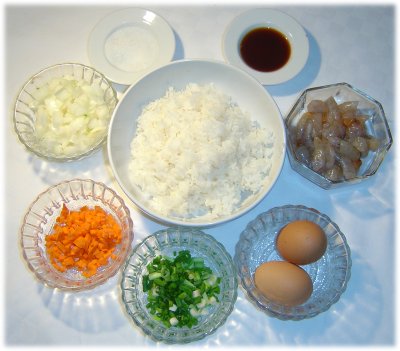 Method
Heat a frying pan or wok, add 1 tbsn veg oil and when oil is hot add the eggs and stir until the eggs are cooked.
Add the rice and mix well with the eggs. Put in a dish on one side.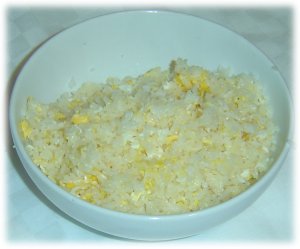 Add 1 tbsn of veg oil to the same pan. When it's hot add carrot and onion until cooked then add the shrimp.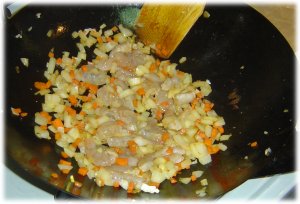 Stir fry until the shrimp is cooked than add the rice/egg mixture seasoning with sugar and soi sauce. Taste and if too plain add more seasoning.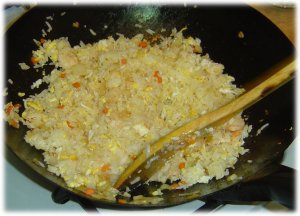 Add chopped spring onion, stir fry briefly then serve