Hot Sak's Som Tam Thai
[Spicy Salad]
Ingredients
Raw Papaya (Cucumber or carrot)
Hot Chili
Peanuts
Palm Sugar
Dry Shrimp
Tomatoes
Lemon Juice
Tamarind Juice
Fish Sauce
Garlic
Method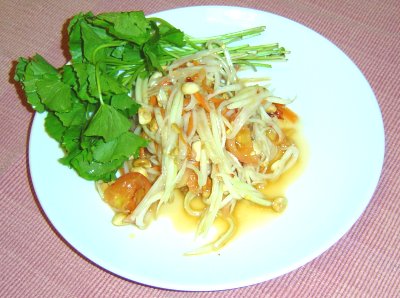 Squeeze the tamarinds in half a cup of warm water to make a flavoured juice.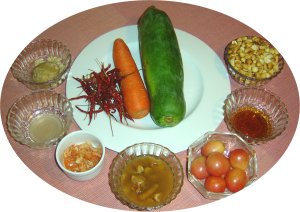 Thinly slice the papaya and a small amount of carrot.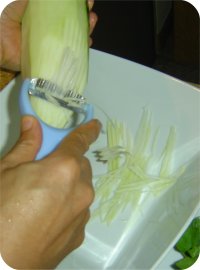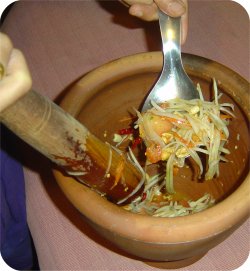 Six or seven chilies are normal for Thai people who like spicy food. This number can be varied as required
Using a mortar and pestle pound the palm sugar, tomatoes and lemon juice, peanuts and fish sauce. Crush the garlic with the pestle and papaya, carrot, clove of garlic and chilies.

---