Richard Powell
Nick name: Richy P
Notes:: Back in the day Richard was best known for his performance in the Indiana Jones Stunt Spectacular. Today, Richard is known as the County's biggest Star Wars fan. Along with his young daughters he seeks out anything with a 'galaxy far, far away' connection and has a really impressive wardrobe of Empire clothing. His Facebook timeline is like a Star Wars storyboard.
Richard is also a District Chairman when not battling the dark side. May the force be with you.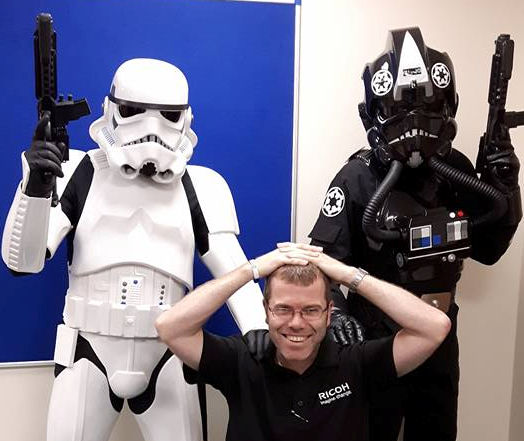 Richard performed in the following items:
Calendar Girl
Thriller
Indiana Jones Stunt Spectacular
This is all the information we have about Richard Powell. Please let us know if there is anything else about Richard we could put on this web site. Where are they now?