Satisfy Level 2
Drag the numbers into the cells to match the row and column properties.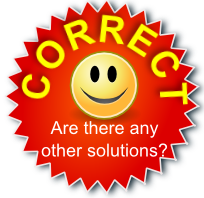 Your answer is not correct. Press the Clear button and try again.
This is Satisfy Level 2 level 2. You can also try
(The randomly generated version may be impossible)
If you would really like a satisfying challenge try
Are there any other correct arrangements using these numbers?
There is a solution to this puzzle but it is only available to those who have a Transum Subscription.